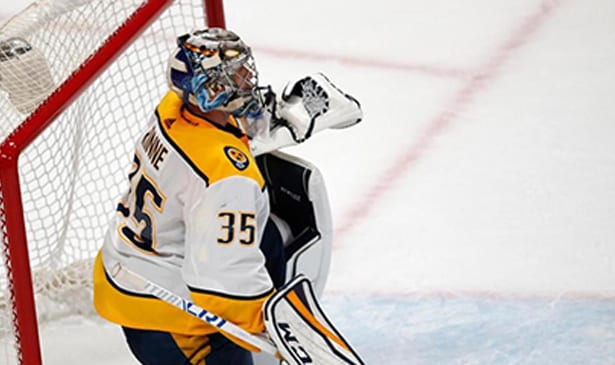 By Ron Wynn
NASHVILLE, TN — The Nashville Predators haven't had a home game since March and haven't faced any opponent since their highly disappointing loss to the Arizona Coyotes last season in the NHL playoffs. But they will start preparing for what's going to be a most unusual season Jan. 3. While the NHL is calling it the 2020-21 season, it's being played totally from January until May. The season has been reduced from 82 games to 56, and the league has been realigned to get around problems with the Canadian franchises called by COVID-19 travel restrictions between the USA and Canada.
The Predators are now in the revised Central Division alongside the Chicago Blackhawks, Carolina Hurricanes, Columbus Blue Jackts, Detroit Red Wings, Florida Panthers and defending Stanley Cup champion Tampa Bay Lightning. At press time no announcement had yet been made regarding what percentage of fans will be allowed at home games. Teams will only play games against others in their division. There will be no preseason games.
The season is set to begin Jan. 13, though the Predators first game will Jan. 14 at home against the Blue Jackets. Each team will be required to carry three goalies on the active and taxi squads. Teams will be allowed 36 players. During training camp an unlimited number of goalies are allowed on the roster. But the Predators will likely open the season with Juuse Saros established as the number one goalie, and longtime Predator Pekka Rinne his backup. Connor Ingram is the number three goalie starting camp.
This year's playoff format will also be different. The top four teams in each of the four divisions will make the playoffs. The first two rounds will be intradivisional. The semifinal round will be seeded by regular-season points. All four rounds this year will be best-of-seven. Commissioner Gary Bettman told USA Today Network he was optimistic that under the new format the season could proceed, though he acknowledged the peril of COVID-19 still looms over the league.
"While we are aware of the challenges ahead, as was the case last spring and summer, we are continuing to prioritize the health and safety of our participants and the communities in which they play." The complete schedule is expected to be released either this week or next.