By Wiley Henry
MEMPHIS, TN — Before the wanning of Negro League Baseball, Black players with amazing athleticism excelled on the diamond with "speed, strength, quickness, and agility."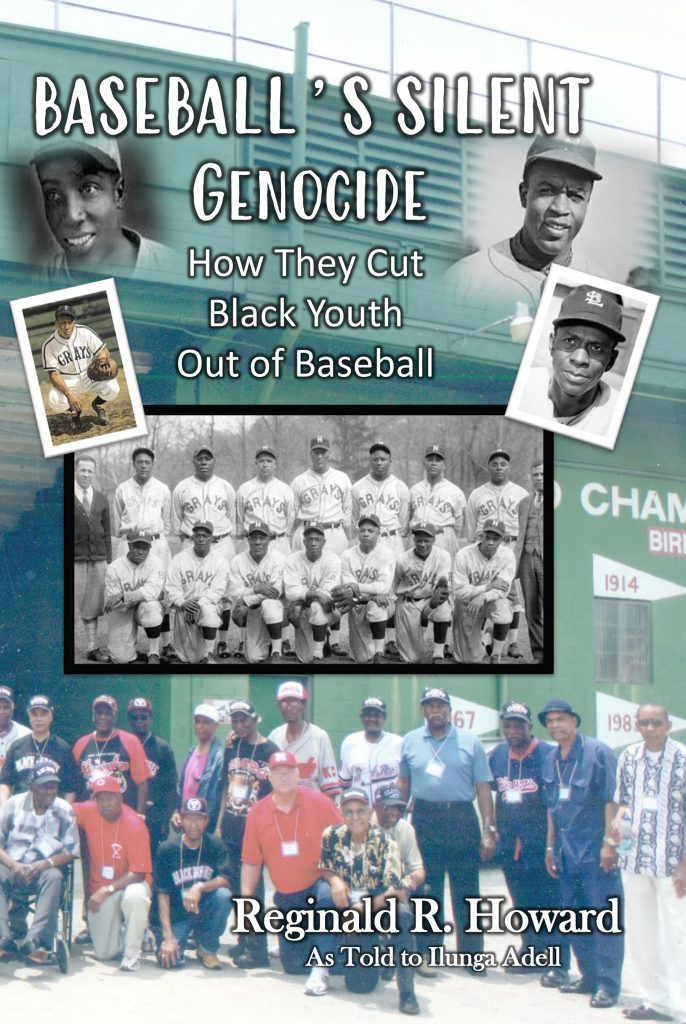 "[So] why is 75 percent of Blacks playing basketball, 65 percent-plus Blacks playing football, and only 8 percent of Blacks playing baseball?" Reginald R. Howard, an infielder for the Indianapolis Clowns in the 1950s, asked.
The league folded at the end of 1950. Howard calls this period and after "Baseball's Silent Genocide," the title of his new book, which GrantHouse Publishers in Memphis released in June.
The book's subtitle – "How They Cut Black Youth Out of Baseball" – would be enough for Gov. Ron DeSantis of Florida to ban the book, according to Oscar-winning actor Lou Gossett Jr., who penned one of the book's two prefaces.
Howard said it took more than 50 years for the book to become a reality. He began compiling information after a frank discussion with his father about the vicissitudes of Black baseball.
"He stopped me and said, 'Look, they did their part on the field. You didn't have the skill level to do it on the field. So why don't you write about it.' I said, 'Nobody wants to hear what I got to say.'"
Howard, in fact, has so much to say about the subject. At one point he was on the verge of giving up. After chatting with his father, he felt compelled to write.
"I got to get this thing done now before I die," the 88-year-old said.
He needed to tell the story and proceeded with determination – with editorial assistance from Ilunga Adell, a television and film producer, screenwriter, and actor.
"The stuff that I've been telling you about is not something that I've read, but something that I've experienced," said Howard during an interview. "A lot of Black people [players] have just about died out."
There aren't many left, he added.
Howard was born in South Bend, IN. He moved to Memphis in 1979. "I don't want to die with this stuff in my head," he wrote. "It would be a serious dereliction on my part if I did."
What was in Howard's head is now in print. It is a recollection of his experiences on and off the diamond, his relationship with players – the celebrated and the unsung – and what he believes led to the genocide of Black baseball.
The premise of the book is that the "majority" systemically kept baseball out of the hands of Black youth, fearing they would eventually dominate the game as Black athletes had done in basketball and football.
"The first thing they did was to stop sponsoring baseball in the inner city." Howard contends this was a "sophisticated and clandestine design to reduce the number of Blacks playing baseball."
And then too, the equipment was expensive for the inner city's poor Black kids, he said, and that coaches often steered them to other sports as his coach in South Bend had tried to do when he was in school.
"…all the Black students would be steered toward track and field because they didn't want you playing baseball."
Howard calls such practices little "nuances" which, he maintains, led to the withering of Black baseball.
The book is interspersed with the photos of Black players whose names are legendary and etched in the annals of history. The midsection is replete with a cache of individual photos, team shots, contracts, even a 1946 score card.
Perhaps the much-heralded Black baseball player ever was Jackie Robinson. He broke baseball's color line in 1947 when he played Major League Baseball for the Brooklyn Dodgers.
"They talk about Jackie Robinson like he was playing by himself," Howard said. He wasn't being resentful or begrudging but added: "There were 200-something players playing too."
Many of those players are referenced in Howard's book: "Baseball's Silent Genocide."
And many of them, he pointed out, were gifted with "speed, strength, quickness, and agility," the four "attributes" for excellence.
For more information, or copies of the book, contact Reginald R. Howard at 901-487-5949.