By Emmanuel Freeman
NASHVILLE, TN (TSU News Service) — The Las Vegas Strip, with its posh hotels and unlimited attractions, is always a top destination for tourists. The next time you plan your trip, check-in, or have fine dining at the popular location, a Tennessee State University graduate could be your customer service representative. That's because two recent TSU grads are now a part of the world-renowned Wynn Resorts after completing the university's new Hospitality and Tourism Management program in partnership with the iconic company.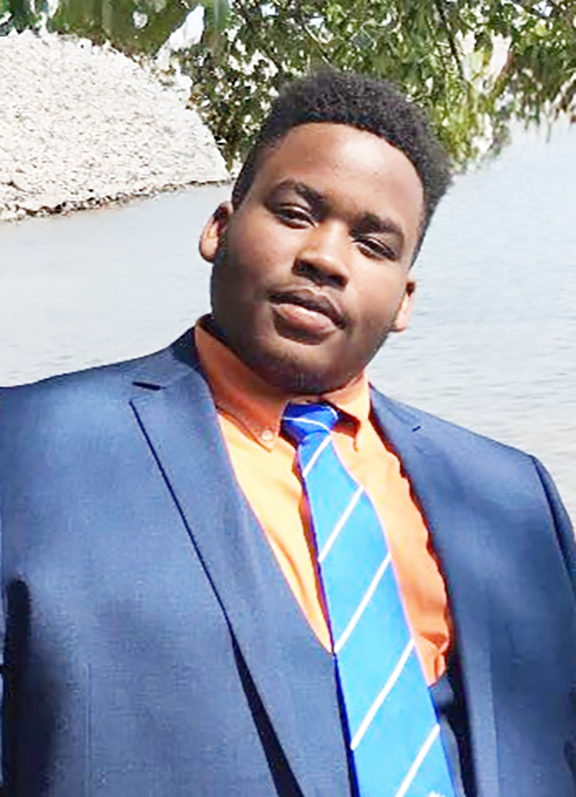 Monique Darvin and Tavion McCullough will soon start their new careers in the hospitality industry as managers in training for one of the leading high-end casino and hotel resorts. Darvin, who graduated Dec. 3, will work in hotel operations, while McCullough, who graduated in spring 2022, will be assigned to fine dining and food and beverage.
"This is a very huge accomplishment in my life," said Darvin, a business administration major with concentration in hospitality, from Nashville.
"I have found a huge passion in the hotel industry. So, to now be a part of the most vibrant hospitality city in the country is truly a blessing."
TSU's Hospitality and Tourism Management is offered as a concentration with the Bachelor of Business Administration (BBA) degree in the College of Business. The program includes courses in the following areas: hotel management, restaurant management, country club management, convention and event planning, corporate travel management, and catering management. The curriculum is taught by TSU faculty with top industry experience and includes classroom and hands-on field experience.
McCullough, who received his bachelor's degree in business administration with a hospitality concentration, credits his professors and TSU training for his success, which he said has led to several job offers since his graduation.
"I love my university for this, and for opening new doors of opportunity for me," said McCullough, of Atlanta.
"This is the epitome of why people come to TSU. My personal connections with Dr. (David) Baker and Dr. (Chunxing) Fan provided me with the tools to succeed that opened the door for so many opportunities after I graduated."
Darvin and McCullough completed the Resorts' Professional Development Training Series held in the College of Business, as part of a partnership between Wynn Resorts and TSU. The initiative began in September 2022, with the Professional Development Series, and provides scholarships for business majors. Davin and Mccullough were part of the inaugural class.
Dr. David Baker, professor of business administration and head of the hospitality program, said the TSU hospitality program provides students with "unique opportunities to work in Las Vegas, the number one resort capital in the world."
"I am proud that an outstanding company such as the Wynn Resorts saw the potential in our students," Baker said. "This partnership will open numerous work and career opportunities for our graduates that chose Las Vegas to work and advance their careers."
For more information about the TSU, Wynn partnership, please contact Dr. Retta Guy, Associate Dean and Wynn Program Coordinator, at rguy@tnstate.edu. To learn more about the TSU Hospitality and Tourism Management program, please visit http://www.tnstate.edu/businessadmin/.