Nashville, TENN – VA Tennessee Valley Healthcare System Is holding a RECRUITMENT FAIR for Medical Supply Technicians to work in the Sterile Processing Service.
These positions are in the GS 4/5/6 paygrades and various shifts are available. Current or former federal employees, Schedule A Hiring Authority for people with disabilities, and veterans eligible for Veterans' Preference are encouraged to apply.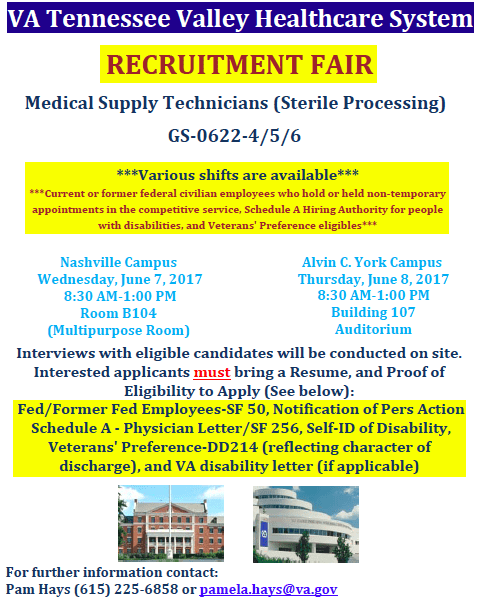 The fair is being held at the Nashville VA Hospital Campus on June 7th and at the Murfreesboro VA Hospital Campus on June 8th from 8:30 to 1:00 each day.
For further information contact: Pam Hays in the TVHS Hurman Resources Department at (615) 225‐6858 or pamela.hays@va.gov.