MOSCOW — Russian police officers broke into a cocaine-fueled party in a luxurious Moscow residence where guests were dressed up in latex.
Officers of the drug control department of the Ministry of Internal Affairs of Russia in Moscow carried out an operation aimed at preventing and suppressing crimes related to drug trafficking in the capital city.
The details of the special operation, which was carried out after residents in the area alerted them to a large number of visitors in a flat, were reported on March 31 by the press service of the Ministry of Internal Affairs.
The security forces can be seen in the video bursting into a flat and searching it using sniffer dogs.
Inside they found several hookahs (a single- or multi-stemmed instrument for heating or vaporizing and then smoking either tobacco), a large amount of alcohol, some money rolled into a tube for consumption of drugs, and seized some cannabis and bundles of unknown powdery white substances, which was later found out to be cocaine, according to the police.
The luxurious residence was lit up with red neon lights, a bar counter and a DJ booth, and many strippers wearing latex outfits and red wigs.
They were perhaps celebrating someone's birthday because the officers found a cake, seen in the footage, along with '28' on top of it.
The Ministry of Internal Affairs reported that the apartment owner was questioned with the 50 guests.
Reportedly, an audit is being carried out, and a decision will be made by the current legislation.
As per a study, 'Sex, drugs and economic behavior in Russia: A study of socio-economic characteristics of high-risk populations', Russia faces a worsening Injecting Drug Use/ Human immunodeficiency virus infection epidemic.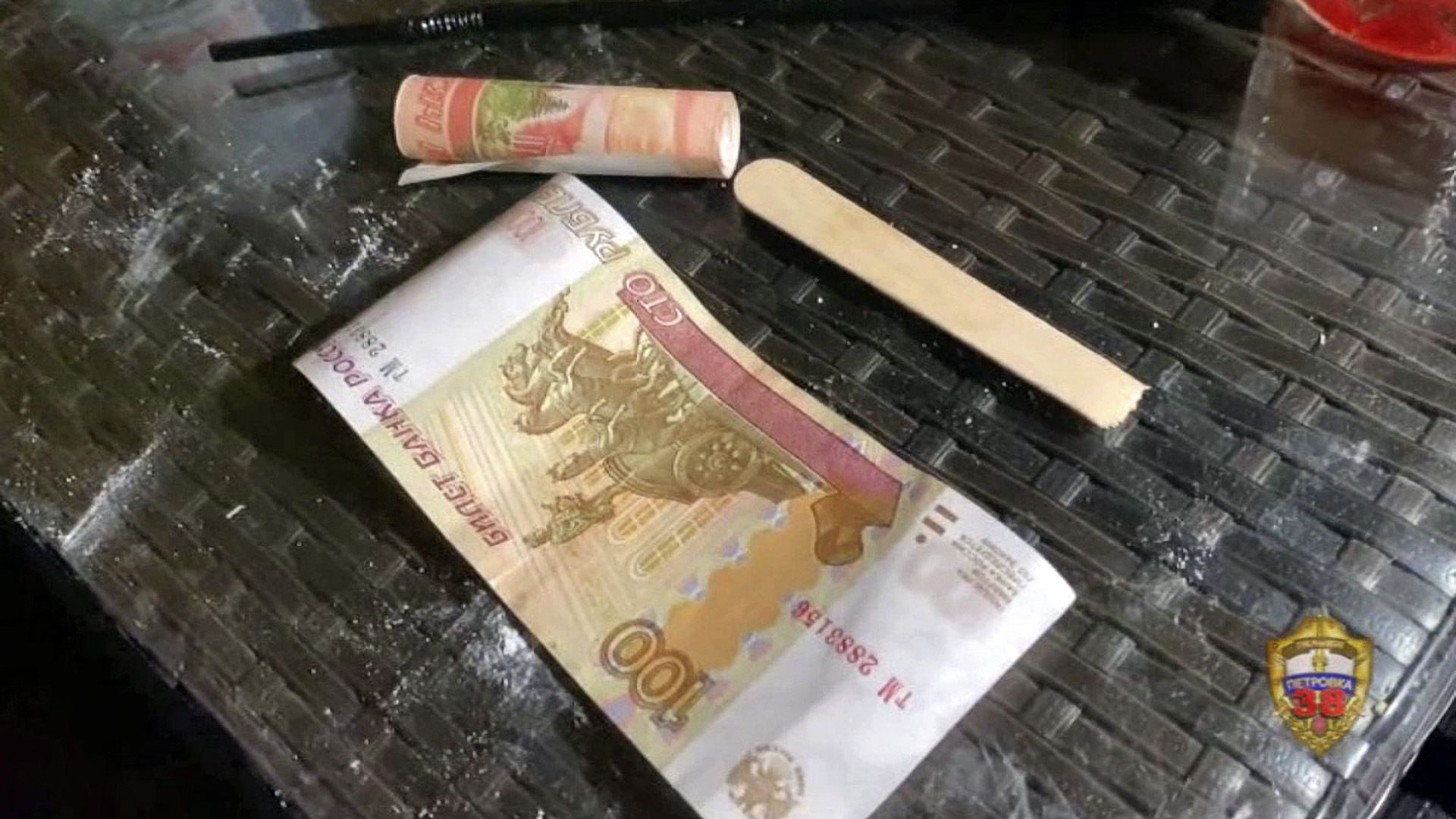 There are several characteristics in which Injecting Drug Uses do not differ systematically from the general population. They have public education, live in the towns where they were born, and their monthly income is comparable with the Russian average.
"However, people indulging in Injecting Drug Use are more likely to have a vocational qualification than a university degree; less likely to have a permanent job; and those employed are skilled manual rather than professional workers," states the report.
"IDUs are less likely to be officially married and more likely to be living with their parents or on their own. The majority rely on financial help from relatives or friends, and much of their income is from illegal or semi-legal activities."
IDUs are not atypical or marginal to the Russian economy and society. However, their drug dependency and related lifestyle make them particularly vulnerable to the impact of poverty, violence, and social insecurity.
(Edited by Saptak Datta and Vaibhav Vishwanath Pawar.)
The post VIDEO: Daylight Rubbery: Police Break Up Kinky Latex Party In Drugs Raid  appeared first on Zenger News.