By Vivian Shipe
KNOXVILLE, TN — Imagine it is 1907, women are working in dangerous conditions at the Brookside Mill in Knoxville. The problem, they have no daycare for their young children and the mill is too dangerous to have them by their sides as they work in the harsh conditions
to make a living.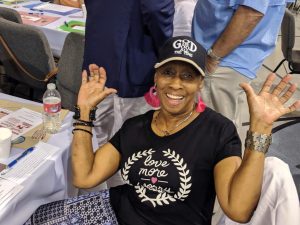 Enter the United Methodist Women. They get permission from the mill owner to open a day care in the building right behind the mill and thus Wesley House was born.
Now, 110 years later, the children of the Lonsdale, Beaumont, Mechanicsville communities are still cared for by Wesley House; and not only the children, but also the senior citizens thru four dynamic programs.
Kara Finger, the new Executive Director for what is now Wesley House Community Center, presented those programs along with her vision for the future during their annual Friends and Donors breakfast on July 19th.
Three of the programs serve the children. The  C.A.R.E.S. program provides after school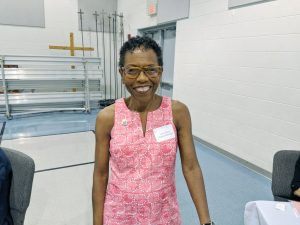 tutoring, completion of homework while at the center, and focus on raising the GPA of the children. The P.A.C.E. program teaches skills beyond academia in areas such as sewing, music, dance, coding, and non-traditional sports such as golf. The S.T.E.P program is their summer day camp program that ends the week before school starts back. The program provides breakfast, lunch and snacks, and two and half hours daily of education instruction to help the children retain what they learned during the school year. They are rewarded each afternoon with field trips, swimming and other activities.
The seniors of the community have been served by Wesley House for over 60 years thru meals, bingo games, and constant contact and well care checks to meet their day to day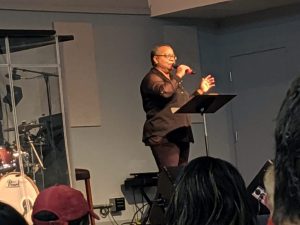 needs and break the barrier of social isolation many feel in the community.
The vision of the center is growing under the new leadership. Ms. Finger has set a goal of bringing performing arts, musical instrument training such as African drumming, and slam poetry into the center along with learning new languages and cultures, and exposure to different sports. "Find their spark and run with it." Finger said.
Wesley House is located at 1719 Reynolds St. Knox, TN 37921 To volunteer or help meet the needs of the 120 children served by this center call 865 524-5494 or by www.wesleyhouse.com