By Ron Wynn
NASHVILLE, TN — Before departing Nashville to become an acclaimed filmmaker, Rel Dowdell was an accomplished scholar at Fisk University. He grew up in Philadelphia, and at Fisk earned a Bachelor's degree in English with Magna Cum Laude honors. Later he earned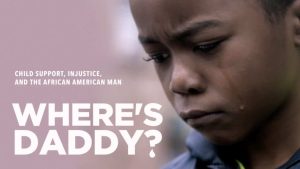 a master's degree in Film and Screenwriting with highest distinction from Boston University. Dowdell's made three successful, highly praised films, and is returning to Nashville Friday to screen and discuss the documentary "Where's Daddy?" This is part of Fisk's Homecoming Week activities, and also part of events around the school's new Social Justice Institute Celebration.
"Where's Daddy?" will be screened at 11 am. in Johnson Park. In addition, the great Malcolm X's daughter Ilyasah Shabazz will also be part of the celebration. She will be keynote speaker for a symposium to celebrate the new Center. Both these events are free and open to the public. 
The Social Justice Center is actually the relaunching of the historic Race Relations Institute under a different name. The Institute began in 1942, when sociologist and Fisk University President Charles S. Johnson launched it to help draft strategies around two principal issues. These were the desegregation of public schools and the armed forces. But the Institute quickly became a national think tank and rallying site for the Civil Rights Movement, frequently attracting the top political thinkers and scholars regarding racial issues. There were numerous key conferences and events at the Race Relations Institute until it closed in 2005. 
In a Huffington Post interview, current Fisk University provost Vann Newkirk discussed plans for the Social Justice Institute. "It's almost like the reawakening of a giant," Newkirk said. "We were a giant in improving race relations in America. And so this university, we want to make sure we carve our space out, and reclaim our space, as the social justice leader in America."
Newkirk added Fisk will soon hire a director to lead the institute.."We just feel this is important for us to make sure we have a big kickoff so that we can let everyone know that Fisk is back. And that we are back for doing what we are known for," Newkirk says. The institute will also create a social justice major at Fisk.
Rel Dowdell's first feature film "Train Ride"  won the honor of "Best Feature" at the American Theatre of Harlem Film festival in 2005 It also included the last performance of acclaimed veteran actress Esther Rolle.
His second production, which he also wrote in addition to directing, was a drama entitled" Changing the Game". It  was shot in Philadelphia in the summer of 2010 and theatrically released in May 2012. The film stars Sean Riggs, Irma P. Hall, Dennis L.A. White, Brandon Ruckdashel, and Mari White. There were also special appearances by Suzzanne Douglas, Sticky Fingaz, and Tony Todd. The film was cited by FilmFresh.com as one of the top three African-American films of 2012.
"Where's Daddy?" was shot in Philadelphia in the winter of 2017,  and released in February 2018. It examines perspectives on the child support system and the specific effect and consequences to African-American families, with emphasis on the experience of fathers as participants in the system. Some of the subjects in the film include hip hop artist Freeway and former Philadelphia Eagles Pro Bowl wide receiver Fred Barnett. It examines legal challenges, social implications, cultural issues, and the emotional impact of navigating the child support system as an African-American father.