MURFREESBORO, TN — One of the most ambitious University Honors College lecture series ever is scheduled for this fall at Middle Tennessee State University.
With a November election slated to determine who will guide Tennessee for the next four years, Honors College faculty and administrators chose "Governors: Principles, Programs, Politics and Policies that Govern" as the theme for the fall series.
Lectures, which are free and open to the public, are held starting at 3 p.m. every Monday starting Sept. 10 and continuing until Nov. 12. There lone exception is Oct. 15 when MTSU students and faculty are on fall break.
The lectures have been a staple each fall and spring for more than two decades, featuring topics and presenters from multiple disciplines on and off campus. To view a PDF of the schedule and a list of the presenters and their topics, visit https://www.mtsu.edu/honors/lecture-series/2018-fall.php.
One major change to the schedule announced Sept. 6 by the university is the cancelation of the Sept. 20 MTSU/League of Women Voters gubernatorial forum because of scheduling conflicts for the two candidates. To learn more, visit www.mtsunews.com.
The lecture series is held in Simmons Amphitheater, Room 106 of the Paul W. Martin Sr. Honors Building. To find parking, visit https://www.mtsu.edu/parking/2018ParkingMap.pdf.
All visitors are requested to use parking meters or obtain a permit from the Parking and Transportation Services office at 1403 East Main Street, or print a visitor pass at https://mtsu.t2hosted.com ;visitor permits are $2 per day.
The series begins Monday, Sept. 10, with Davidson County historian Carol Stanford Bucy and MTSU Department of History professor emeritus Robert L. Taylor collaborating on the topic of "Early Tennessee Governors from Blount to Browning."
Students and others will read the U.S. Constitution as part of Constitution Day Tuesday, Sept. 17.
Other key presenters this fall include: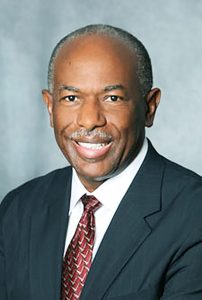 • James E.K. Hildreth, president of Meharry Medical College in Nashville.
• David Plazas, opinion and engagement editor at The Tennessean in Nashville.
• David McCargar, retired associate professor in education at Tennessee State University.
• Giancarlo Guerrero, music director with the Nashville Symphony, interviewed by Reed Thomas, MTSU director of bands and professor of music and conducting.
• Ron Bombardi, MTSU Department of Philosophy professor.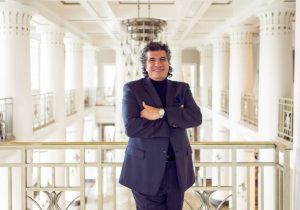 • Keel Hunt, MTSU alumnus, writer/author and president and founder of The Strategy Group, a Nashville-based public affairs firm.
The class also will take a one-day field trip Friday, Oct. 26, to The Legacy Museum and National Memorial for Peace and Justice in Montgomery, Alabama.
Mary Evins, associate history professor and Honors College resident faculty member, developed the fall lecture series in collaboration with associate dean Philip Phillips. She coordinates the American Democracy project, a national initiative to promote civic learning across academic disciplines and student engagement crucial to lifelong citizenship.
Evins said the field trip came about from the appearance by attorney Bryan Steveson at University Convocation Aug. 25. He is founder and executive director of the Equal Justice Initiative in Montgomery, and author of "Just Mercy: A Story of Justice and Redemption," the Summer Reading selection for new MTSU students.
"The University Honors College is very excited this fall to be focusing the lecture series on the important elections that we and our state and our students will be participating in and focusing the series on governors," Evins said.
"By that, we mean it in the most interdisciplinary and broad sense," she added. "… We think every student from any college will find some subject matter that will be interesting to him or her, and it will certainly inform us as we get ready to vote this fall."
The lecture series is a required class for upper division Honors College students. Honors College Dean John Vile wants the public to attend if there's a topic that interests them.