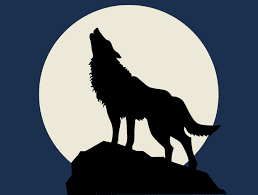 Nashville, Tenn., – (July 24, 2017) – The inaugural Howl at the Moon Music Festival will kick off 3 days of music with an indie artist salute featuring over 40 bands August 19 – 21. The 'Howl at the Moon' Music Festival is a countdown to the Great American Solar Eclipse celebrating original music performances at Thompson Place, 3453 W. Hamilton Rd. (37208), just 10 minutes from downtown Nashville. Over 40 artists will perform from 2:30pm to 11pm on Saturday and Sunday, and from 8am to 4:00pm on Monday.
As one of the few major cities offering a total view of the eclipse, Nashville, Tennessee is a destination of choice to experience the eclipse in person or via live-stream. Organizers have included international access to experience the music and eclipse with a global broadcast throughout the weekend.
Tickets and details for the "Howl At the Moon Festival" include:
3-day Festival Pass – $75.00

Saturday & Sunday 2:30pm to 11:00pm

Saturday Only – $25.00

Sunday Only – $25.00

Monday 8:00am to 4:00pm

Monday Only (festival and watch party) – $35.00
"We are incredibly excited to feature more music, in Music City at this Woodstock-style, once-in-a-lifetime festival," explained Charles Howe, President and CEO of CHOMCO Productions, producers of the event. "Designed as a global countdown to the eclipse, our team is focused on bringing people together in an outdoor setting, to commemorate this once in a lifetime event."
Howl at the Moon Festival is a rain or shine, three-day event and will include
artists from multiple genres
, along with  Dr. Kent Wallace, director of physics at Fisk University, who hosts of the television show, "Science You!" and will be on hand to add fun and educational programming to the festival. The 'Howl at the Moon Music Festival' is not just another Nashville music event, it will be the ultimate destination for all people whether a fan of science, or the arts, to experience something that will not happen again until 2024.
Social Media:
Twitter/Instagram: @Howlfest