NASHVILLE, TN — Eakin Elementary School joined with Mayor David Briley, Councilmember Burkley Allen, students, parents and other officials to commemorate a historical marker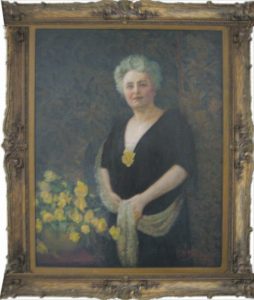 honoring Elizabeth Atchison Eakin (1858-1936), the first woman to serve as a member of the Nashville City School Board.
The dedication was held May 8 at Eakin, located at 2500 Fairfax Avenue. After Mrs. Eakin's death in 1936, the school was built using Works Progress Administration (WPA) funds opening as an elementary school serving first through sixth grades.
"Eakin is each and every one of us," said Eric Hartfelder, principal of Eakin Elementary School. "Mrs. Eakin serves as an example that with hard work and preparation you can get a seat at the table where there once was none. She gave herself and also her name to this great school."
"In 1917, Nashville was a much different city," said Mayor David Briley. "While we know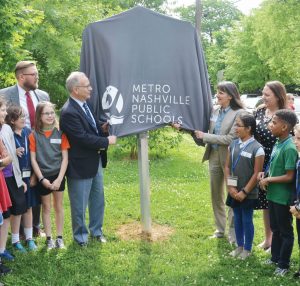 more needs to be done today, we continue the work to ensure we have a stronger and more equitable future. We are counting on you to make this city a better place. Thanks to all the Eakin Eagles who made this such a special day."
Born Elizabeth Rhodes Atchison in Nashville in 1858, Mrs. Eakin married banker John Hill Eakin in 1882.
After her husband's death, she began supporting beautification projects across the city and became highly involved in civic affairs, including education. She passed away in 1936.
Dozens of Eakin students, employees and families were in attendance to the historical marker ceremony, including former graduate Martha Ann Elliott. Elliott, who graduated from the school in 1936, was introduced by Councilmember Allen.
"Mrs. Eakin was an advocate for education and civic engagement," said Jessica G. Reeves, historical preservationist with the Metro Historical Commission. "We are proud to share this community history."
Currently, 12 schools across Metropolitan Nashville have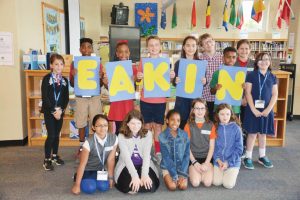 historical marker placements. An additional seven schools are slated to receive one by the end of 2019. The Tennessee Historical Commission has historical markers placed at six Metro schools.