By Nashville Stars Baseball Club
NASHVILLE, TN — Jackie Robinson and Brooklyn are forever linked, and the fans and the borough embraced him for his play and his presence. But baseball fans in Nashville got to enjoy that Robinson on-field style more than a few times.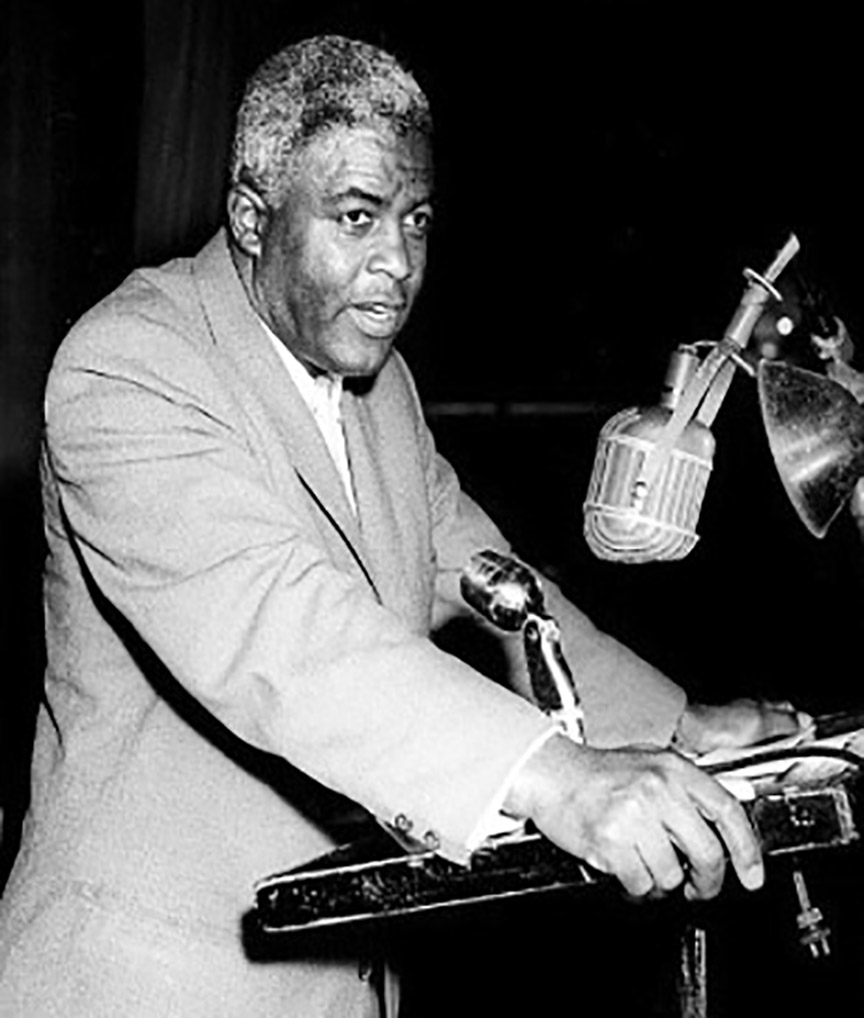 As the Nashville Stars prepare to join the nation in celebrating Jackie Robinson Day on Saturday and remembering Robinson's landmark achievements throughout his career, we can also take a look back at some of the highlights from his play on the field right here in Nashville.
Nashville's Sulphur Dell ballpark hosted countless major league teams when they would travel north to their home stadiums at the conclusion of Spring Training. In 1945, as a member of the Negro Leagues' Kansas City Monarchs, Robinson stepped onto the diamond at Sulphur Dell for the first time. Shortly after seeing Robinson's performance in that game, Brooklyn Dodgers general manager Branch Rickey signed Robinson to a minor league deal and assigned him to their affiliate in Montreal.
But that was hardly Robinson's only time on the field in Music City.
In 1952, he came back to Nashville when the Dodgers stopped at Sulphur Dell for an exhibition game against the Boston Braves, the first of several exhibition matchups between the two squads. In that game, Robinson notched a hit and an RBI in three innings. One year later, as the Braves' franchise was in the process of moving from Boston to Milwaukee, they met the Dodgers yet again for an exhibition, and Robinson stroked a single and a double.
In 1954, the two teams squared off once again at Sulphur Dell, a game which also featured legendary Dodgers announcer Vin Scully and Braves rookie Henry "Hank" Aaron, who went 2-for-4 with two runs scored. Robinson outhit Aaron in this matchup, collecting four singles and two RBIs over the span of six trips to the plate. That four-hit game, in tandem with his play in the field labeled as "flawless" by the newspapers covering the game, produced what many would call Robinson's best game in Music City, an 18-14 Dodgers win.
That wasn't all, though, as Robinson notched two more hits in each of two exhibition games in 1955 and 1956. He retired after the 1956 season, concluding his 10-year Major League career and 11-year overall professional career, including his time in the Negro Leagues. That brought his remarkable Nashville "career" totals to 11 hits and three RBIs in the five-year span from 1952 to 1956.
Robinson did return to Nashville a few years later; however, in a different role. On April 15, 1962, less than three months after his induction to the Baseball Hall of Fame, Robinson spoke at the Ryman Auditorium (pictured above) to the Davidson County Independent Political Council. "The game was too good for me not to be grateful for it," Robinson said. "I am using it today to build myself, and to build my people."
Robinson certainly built quite the legacy for himself and for his people. And for that, the Stars remember and celebrate his legacy…here in Nashville, and everywhere.
Thanks to Nashville Stars baseball advisor Skip Nipper and Nashville baseball historian Bill Traughber, whose research provided valuable content for this feature.