MURFREESBORO, TN — After 20 years of providing resources for students to take out, the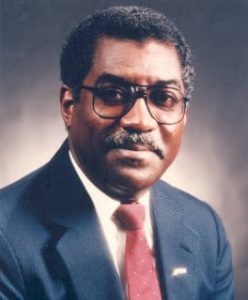 James E. Walker Library at Middle Tennessee State University is offering the community a chance to give back.
In celebration of its 20th anniversary, the library is launching its "20 for 20" campaign to raise funds to continue current services and launch some new ones.
Visited by 25,000 people each week, Walker Library provides a vast array of services,
including reference, circulation, digital collections, open access publishing, library instruction and access to special collections of rare and old books.
An innovative feature of MTSU's library is Makerspace, which is located on the second floor. Makerspace is a place where creativity can flourish with three-dimensional printers, laser etchers, virtual reality technology, vinyl cutters and video and audio software.
"Whether you need material for your classes, whether you're looking for recreational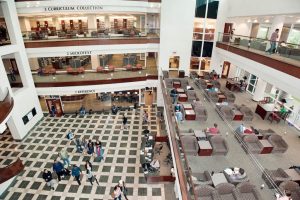 material to read, whether you want to work on your costume for Halloween, we have all kinds of tools and all kinds of resources available," said interim dean Jason Martin.
The library also houses the University Writing Center for students who need help with all kinds of writing; the Learning, Teaching and Innovative Technologies Center, a place where faculty can learn innovative and effective classroom practices; and the Tutoring Spot, where students can obtain free tutoring in more than 200 courses.
A trip to library.mtsu.edu/give will enable donors to give $20 — a dollar for each year of the library's existence — or any amount they choose, on a one-time or a monthly basis.
Donors can use a drop-down menu to earmark their contributions to one of four different areas, including the new Library Student Emergency Fund. This fund will help library student workers survive times when their cash flow is low.
"If they need some automotive repairs or if they need to buy that last book, they can apply for help through this fund," said Paul Wydra, director of development initiatives at MTSU. "We thought that was important to help reward the library student assistants, who are such a vital part of the library."
Martin said the new fund can be an effective retention and graduation tool.
"We've found that those financial barriers … can be the difference between them finishing the semester and graduating or dropping out and never coming back," Martin said.
The other funds available are:
The David Robinson Scholarship, a stipend named posthumously for a former systems librarian.
Special Collections, the repository for old and rare books, as well as the Margaret Lindsley Warden Collection for Equine Studies and the Lee and Sophia Owen Eudora Welty Collection.
The Library Enrichment Fund, which is used for technology, books and other resources.
The James E. Walker Library's 20-year celebration will begin with the fall 2019 semester; the building opened in spring 1999. Special events are in the works, including an October 2019 open house and a March 2020 fundraising event.
To find out more, contact Wydra at 615-898-5329 or paul.wydra@mtsu.edu or Martin at 615-904-8378 or jason.martin@mtsu.edu.