By Vivian Shipe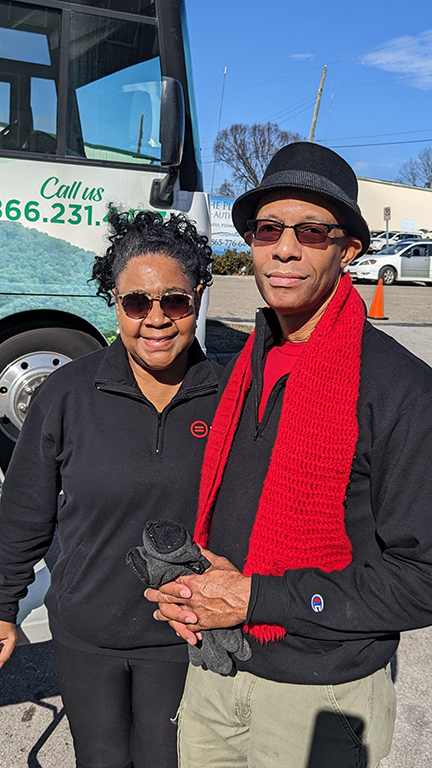 KNOXVILLE, TN — It has been said that relationships matter. In the quest to continue to make sure the marginalized communities of Knoxville are able to receive covid-19 and flu vaccine for free, the Knoxville Area Urban Leagues navigators with their ALL!N vaccine project have been working to build relationships across the city and county to reach those citizens who are in dire need of care. The latest partnership, between Cherokee Health Systems, the trusted messengers of the Fish Pantry and the urban league resulted in citizens in North Knoxville receiving food, vaccines and free health care.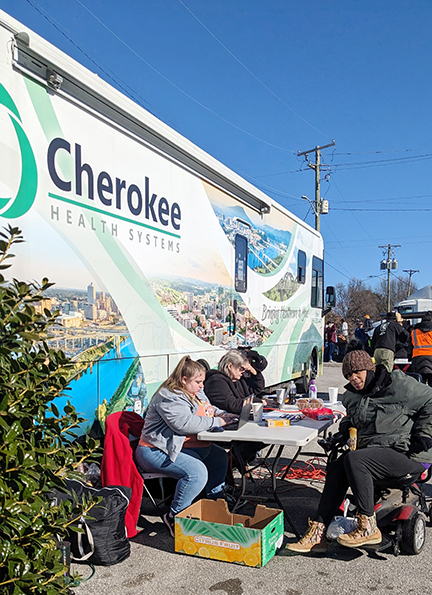 On December 29th, as the frigid temperatures began to thaw in Knoxville, Urban League navigators and Cherokee Health Systems showed up in the cold to serve. Cherokee brought its mobile medical van complete with a doctor, nurse practitioner and a nurse.
As the van prepared to render medical assistance, the navigators worked the line of people reassuring them and answering their questions about the vaccine, privacy issues, and any other questions they had about COVID and Flu.
Cherokee parked the van in the parking lot of the Fish Pantry where over a hundred people, children included, lined up to receive help and began to provide first and second shots, boosters, flu vaccines and health services to the people who had been waiting since early in the morning long before the 10 am opening time. Many did not speak English, but translators were provided by Cherokee and Emma Cosigua who runs the Fish Pantry.
Along with the medical care received, those in line received boxes of food from the Fish Pantry to help sustain them.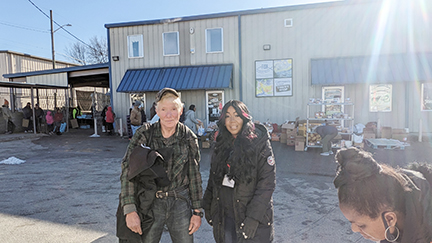 The partnership has proven so successful; the van will return to do first and second shots and boosters along with other medical services every month.
Thanks to the willingness of Cherokee and other relationships that are being formed all over the city and county, every opportunity to get in front of the tridemic of rsv, covid and flu that is threatening to surge around the country is being aggressively pursued by the Knoxville Area Urban League.