By Vivian Shipe
KNOXVILLE, TN — Standing before a packed ballroom filled with members, funders, mayors, legislators, and other supporters; Gwen McKenzie, sixth district city council
woman, member of the board of directors, and daughter of the first Executive Director of the Knoxville Area Urban League moderated the organizations 50th annual membership luncheon on Wednesday February 20th at the Knoxville Convention Center.
The Urban League of Knoxville continues to celebrate its jubilee year having recently completed a 2.6 million dollar renovation of its facility at 1514 East Fifth Avenue. The vision and the mission of the League is to promote diversity, economic and social equity for all citizens and works to make sure African Americans, other minorities, and all underserved are self reliant economically and are assured of power and civil rights. This has been the vision for 50 years.
The organization works in conjunction with the National Urban League in four opportunity areas: opportunities to thrive (children), earn (jobs), own (housing), and prosper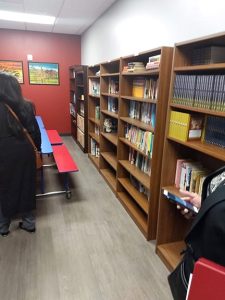 (entrepreneurship). KAUL also gives out the Walter Hardy Jr. scholarship at its annual luncheon and the 2019 recipient was Moriah Sims. Reverend Harold Middlebrook Sr. gave the invocation and after a delicious lunch, Executive Director and CEO Phyllis Y. Nichols rose to address the crowd.
President Nichols gave a report on the strong financial position of the organization, the current status of the workforce development, education and youth, economic and business development and housing and community development programs. She also gave an over view of the move into the facility and the services the new space will provide, among them a top of the line wireless computer lab, new library, and larger venue space for community use. The facility was rebuilt on its same spot, staying in the East Knoxville community as a cornerstone institution in the new Magnolia Avenue Corridor redevelopment project.