By Clint Confehr
NASHVILLE, TN — Since Tyre Nichols' death in Memphis, police reform may be the most obvious objective of the NAACP's Legislative Day to lobby Tennessee lawmakers.
Correction of a requirement imposed by the Legislature is a second change sought by NAACP leaders. They say mandatory retention of 3rd graders who fail a reading test will cost millions of dollars.
The GOP-dominated Legislature's threat to cut Metro-Nashville's City Council membership is another topic to be pressed Tuesday during the Tennessee NAACP State Conference's Legislative Day on The Hill, association leaders report.
NAACP State Conference President Gloria Sweet-Love said Memphis Branch President Van Turner, the conference's legal redress committee chair, is drafting legislation with Tyre Nichols' Jan. 7 police-beating death in mind.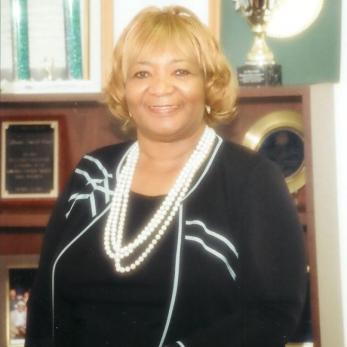 Sweet-Love recalls advice from John Lewis: "When you see something that is not right, not fair, not just, you have to speak up. You have to say something; you have to do something."
First responders have a responsibility to report misconduct, the state conference president said. "If you are on patrol with an officer who is violating somebody's civil rights, or there's a chance they will become abusive with language or physical attacks, we need to hold them accountable."
Sweet-Love said she'll have a sponsor for the bill to be described in the Capitol at 11:30 a.m. Feb. 14. Nichols' death is one of many that could have been prevented if first responders intervened.
Referring to the officer-involved shooting death Jan. 29 on Buchanan Street, Nashville Branch President Venita Lewis said, "Ninety percent of the people walking the street have mental issues, so why send a cop?" Lewis advocates funding non-profit organizations for an "intense survey of Buchanan Street" to find solutions to prevent deadly consequences there.
It's important, Lewis said, but so are young students. Sweet-Love agreed; Tennessee's 3rd grade retention law should be delayed, revised or revoked.
Too often, legislators enact laws with "unintended consequences," including the retention requirement for 3rd graders who fail a reading test, she said. State education department statistics "show that about 63% [of Tennessee's 3rd graders] are going to be left behind if mandatory retention is allowed to go into effect."
Middle Tennessee NAACP Vice President Jimmie Garland, president of the Clarksville branch and a 20-year veteran of Montgomery County's school board, agrees.
"They need to look at the cost to the local funding body if they allow it to go into effect right now," Garland said, noting Montgomery County has 42,000 students. Nashville, Memphis and Chattanooga have nearly 100,000 each.
"If 63% of them are held back in the 3rd grade, they're going to need more buildings," Garland said. "As those kids are held back … others are coming in… You've got to have space for them and teachers to teach them, and the local funding body is going to have to fund that… The legislators aren't going to fund it."
Meanwhile, lawmakers' plan to downsize Metro's city council is targeted by the NAACP and Nashville's Interdenominational Ministers Fellowship, Lewis said. IMF President Rev. Davey Tucker, pastor of Beech Creek Missionary Baptist Church, and IMF Vice President Rev. Aaron Marble, pastor of the Jefferson Street Missionary Baptist Church, conferred with fellowship members and friends last week to plan their appeal to lawmakers, asking them to stand down on the proposal to reduce the size of Metro's council.
NAACP partners during their day to lobby lawmakers also include the American Civil Liberties Union, the Tennessee Education Trust, the Tennessee Alliance of Educators, other civil rights advocates, college students and high school youth councils.