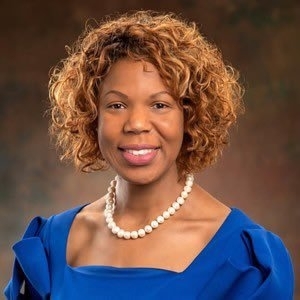 Nashville, Tenn. (TN Tribune)—The Office of The Metropolitan Trustee is thrilled to partner with Junior Achievement of Middle Tennessee programs and Napier Elementary School.
Junior Achievement offers a strong and engaging curriculum about financial literacy. Our office had the pleasure to learn more about this curriculum while volunteering at Napier. This award-winning school is headed by Principal Dr. Watechia Lawless, who is an innovative and passionate leader.
The care and compassion that she exemplifies for her school and her ability to gather community partners is highly impressive. Our office jumped at the opportunity to participate in this great work. We felt compelled to get involved when we recognized that financial literacy is not readily taught in most schools.
In the article, Facts About Youth Financial Knowledge & Capability, "training young people in financial management is an effective way to improve their knowledge in five areas: predatory lending practices, public and work-related benefits, banking practices, savings and investing strategies, and credit use and interest rates." During my time on Council, I noticed in under-banked areas families were more exposed to pay-day loans that charged enormous interest rates. When we provide financial education at a young age, it improves the upward trajectory of our youth and aids them in making informed financial decisions.
Dr. Lawless believes, "It is vitally important that we include financial literacy in the overall education of our children."
She is correct. We want our students prepared. In 2014, a study revealed, "a survey of 15-year-olds in the United States found that 18 percent of respondents did not learn fundamental financial skills that are often applied in everyday situations, such as building a simple budget, comparison shopping, and understanding an invoice" (Organization for Economic Co‑operation and Development).
"We need to ensure students are equipped with the skill set to manage their resources so they can live well and use their resources to build wealth for themselves and future generations," shared Dr. Lawless. She said with my help and Junior Achievement, Napier Elementary School students are well on their way.
"The mission at JA is to ensure that students have equitable access to financial education. JA programs are especially beneficial, as we give students the life skills they need to succeed. Skills like financial literacy, work, and career readiness, and entrepreneurship help level the playing field and end the economic inequalities that many students and families, especially those in Davidson County, face every day," states JA President, Trent Klingensmith.
At the Office of the Metropolitan Trustee, we recognize the economic inequalities that homeowners face. Our office provides programs like Tax Relief and Tax Freeze to fight against the rapid rise of gentrification by assisting Davidson County homeowners 65 and older stay in their homes. Volunteering with JA and Napier affords our office an opportunity to have a wider reach in who we can assist in obtaining economic parity.
Many people were impacted by COVID-19 and the disparities were highlighted during this world pandemic. Klingensmith shared, "in addition to Capstone programs, our in-classroom curriculum has returned post-COVID and is more meaningful than ever. JA has three programs of focus: StartUp Youth Economic Empowerment Alliance, JA BizTown and JA Finance Park. Now, we need volunteers in all three programs to provide mentorship to these students so that they can see what they can be!"
The Trustee's office encourages others to volunteer at these two wonderful institutions. It is a true pleasure to see the hard work and dedication of Metro employees at Napier and at nonprofits such as JA – the tremendous impact they have on Metro Davidson County area is commendable. We are delighted that we had the opportunity to volunteer.