MELBOURNE, Australia — Victorian prisoners are still subject to secretive disciplinary hearings rife with potential unfairness, an independent report has found.
A 90-page Victorian Ombudsmen report released on July 7 said undocumented pre-hearing discussions appear widespread and prisoners were often not given reasons for decisions or enough information about the charge.
It also identified a lack of discretion in escalating minor offenses to a formal disciplinary hearing, placing an additional burden on staff and prisoners.
The prison disciplinary process deals with prisoners who break facility rules, with some 10,000 hearings a year taking place across Victoria's network of 14 prisons.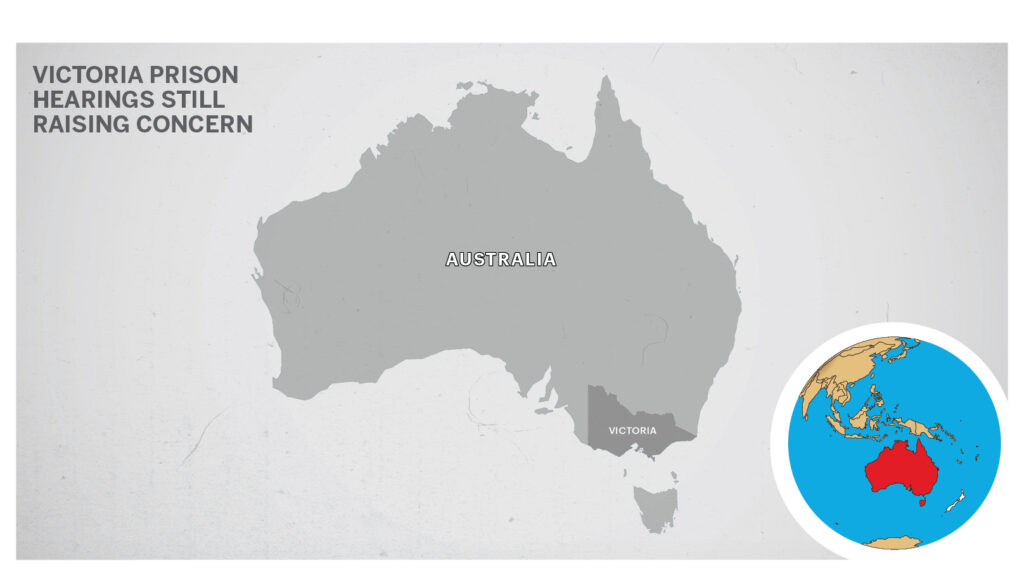 Victoria's Ombudsman Deborah Glass said complaints to her office had continued despite most of her predecessor's recommendations from a 2011 report into the issue being accepted.
"Ultimately, while we found improvements in some areas since 2011, disciplinary hearings in Victorian prisons are still carried out 'in the dark' with insufficient scrutiny, oversight or transparency," she wrote in the report.
"While we observed some good practices and decisions, the potential for unfairness is still rife."
Examples included a prisoner officer reportedly reneging on a backroom offer to a prisoner whom he told would not be taken off methadone if he pleaded guilty, and the charging of a suicidal prisoner after he resisted a strip-search — despite him apologizing the next day.
Prisoners found guilty of breaches can lose opportunities for parole and be stripped of other privileges including telephone calls, out-of-cell time, and contact visits with family.
Glass noted prisoners found guilty of a breach currently had no right of review other than to apply to the Supreme Court.
"In what other system is someone directed to the Supreme Court when their alleged transgression has been judged by their keeper," she said.
Invoking the words of former South African president Nelson Mandela, who spent more than 27 years in jail, Glass said a nation should not be judged by how it treats its highest citizens but its lowest.
"Fairness for prisoners may not be a popular subject, but the lack of it damages our reputation as a civilized society," she said.
Glass said Corrections Victoria — which provides correctional, custodial, and community-based services — had nothing to fear by adopting her six recommendations to improve fairness and transparency in what she described as a "notoriously opaque process".
The first three recommendations are supported in principle, while the others will be considered as part of the government's recently announced independent review into Victoria's prison system culture.
"(It) will provide further opportunities for Corrections Victoria to address issues raised by the Ombudsman," a Department of Justice and Community Safety spokeswoman said.
"Undocumented pre-hearing discussions appear to be widespread — although as nothing is recorded, our evidence remains anecdotal. But the outcomes in these off-the-record meetings can have major ramifications for prisoners," the report said.
(Edited by Vaibhav Pawar and Krishna Kakani. Map by Urvashi Makwana)
The post Prison Disciplinary Hearings 'Held In Dark' In Australia's Victoria: Report appeared first on Zenger News.