By Vivian Shipe
KNOXVILLE, TN — Zykia Burns, Seraya Gasper, and Kimberly Riddle. Thanks to State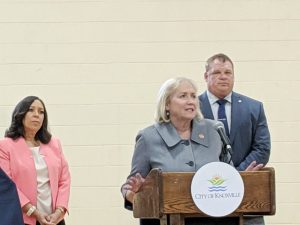 Representative Rick Staples; those names will forever live , not only in the hearts of their loved ones but also will be seen by everyone driving across the bridge where their lives ended in a devastating bus wreck in 2014. 
Thru Staples efforts, the bridge on Asheville Highway where the children and their teacher died was renamed in their honor during a special ceremony held at the Milton Roberts Recreation Center. Representatives from State and local offices were present . Among those in attendance and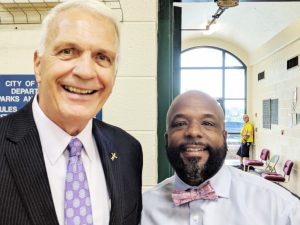 speaking during the somber event were Senator Becky Massey, Knox County Mayor Glen Jacobs, and Knox County School Superintendent, Bob Thomas.
For the families the event was bitter sweet as they missed their angels, even as they rejoiced to see them  remembered and recognized. For some it was the first time they had openly cried in public, for others, it was an opportunity to remind the public not to text and drive which was what the driver was doing before he swerved and crossed the median.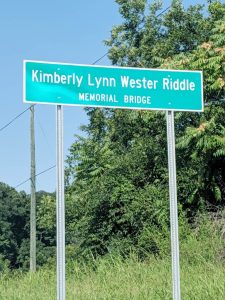 The signs line the bridge, an ever present.