By Cynthia Yeldell
NASHVILLE, TN — In the 10 years since opening her North Nashville business, Mignon Francois has sold more than 5 million cupcakes and helped to transform the North Nashville district known as Germantown into a vibrant community.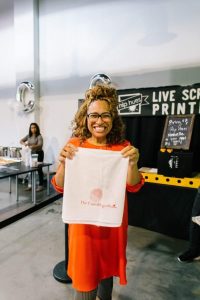 As she celebrates a decade of success—including two locations and sales exceeding $10 million–Francois is spending the coming weeks saying thank you to customers of The Cupcake Collection who supported her and helped to build her band.
"Nashville sowed into me and I'm not just going to take from this community, I'm going to give something back," Francois said. "There is a story in the Bible, in Luke where 10 people were healed and one came back to say thank you. I want to be that one."
Francois is giving back to the community by popping up at churches such as Mt. Zion and Lake Providence and distributing free cupcakes during children's church.
She is also helping local entrepreneurs, and recently offered a free seminar where she shared advice and lessons learned with food business vendors in Nashville.
"One of the things that's important to me is that we teach entrepreneurship," Francois said.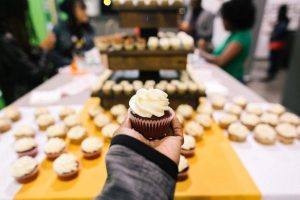 "We don't have 100 years of business ownership to go back and say my great grandfather did it like this, and I'm going to do it like this. My generation is the first generation of African Americans with full access. My parents didn't have the same access to business opportunities that I have. We have more opportunities than we have ever had before to burst the ceiling open."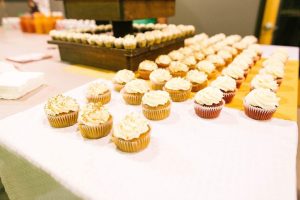 Francois is a living witness to what a person can accomplish with no money, no experience, no credit, and no education in the food business industry.
She and her family were struggling to make ends meet 10 years ago when she started her cupcake business. Francois and her then husband, who is a contractor, purchased the property at 1213 6th Ave North in Germantown which had been condemned. They decided to do the work themselves to make it a family home. But money and resources were an uphill battle during the 2007-2008 economic downturn. They occasionally went without running water or electricity while living in the home with their children.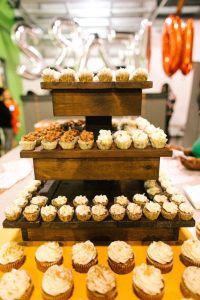 When Francois decided put all of her energy into a cupcake business that had begun as a way to get extra money for her children's field trips, the family converted the front room of the home into what is now The Cupcake Collection.
Customers at times wait in line to get cupcakes at the Germantown location. The sweet potato flavor cupcake, which is an original creation of The Cupcake Collection, is the most popular.
"What we sell is not cupcakes, that's not the business we are in," Francois said. "What we sell is joy. That's not ever going out of style. When you stand in line, you are all the same, regardless of color and socioeconomic status. It transcends race relations. My dollar spends just the same as yours when a sweet potato cupcake is involved."
Last year, Francois opened a second location in her hometown of New Orleans in a historical area on Magazine Street.
In the future, she is considering additional locations perhaps in Nashville or in other cities where The Cupcake Collection can settle into the fabric of a historic district. She wants to be a serial entrepreneur and is already starting to get involved with creating new businesses.
The Cupcake Collection honors the tradition of Francois' grandmothers who were both great cooks and were known in New Orleans for the meals they put on the table. Francois plans to "stay a little weird" in creating new cupcake recipes but her main goal is spread happiness.
 "My purpose in life is to leave those people who experience Mignon with joy, right now I'm doing that with cupcakes," Francois said.