NASHVILLE, TN — The 10th annual Pink and Blue Harlem Renaissance Jazz Gala and Silent Auction, sponsored by The Nashville Chapter of Jack and Jill of America, Inc., was held on Saturday, February 10, 2018.  The Hutton Hotel was the site for the event and more than 300 guests gathered to benefit the Jack and Jill of America, Incorporated Foundation and other local non-profits.  Special thanks were given to the 2018 Gala sponsors: National Association of State Boards of Accountancy (NASBA), The Hutton Hotel, Premier Dental, and Bone McAllester Norton Law-firm.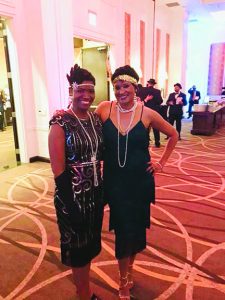 The Hutton Hotel ballroom was transformed into Harlem Renaissance chic décor with a mix of soft seating and dinner tables to reflect the themed event which featured a pre-gala reception followed by dinner, dancing and an incredible live and silent auction.  Those in attendance enjoyed music by featured artist Sonja Hopkins and comedians Brian "B Cov" Covington & Mike James lent their quick wit and charm as auctioneers for the live auction.  When asked about the event, gala guest Dr. Iris Johnson Arnold stated, "the evening was amazingly chic and full of much fun and laughter."
As a result of the 2018 Gala, the chapter raised and donated thousands of dollars. Since its inception in 2009,
the event has raised over $100,000 for local charities. According to Gala Chairperson, LaDonya Johnson, "We all had a fantastic evening and the feedback has been exceptional. We (Jack and Jill of America, Inc.-Nashville chapter) would like to thank all of our guests, sponsors, all individuals/businesses that supported us with auction prizes, and the staff at the Hutton Hotel who helped make it such a memorable evening."
The mission of Jack and Jill of America Foundation, Incorporated is to address issues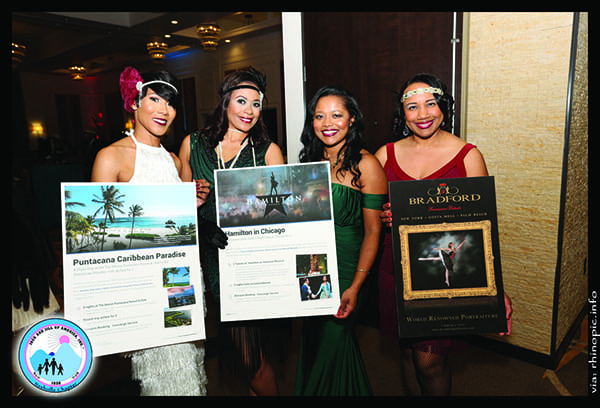 affecting African American children and families, by investing in programs and services that create a strong foundation for children to thrive long-term.  The philanthropic focus areas of the foundation are Health and Wellness, Education and African-American Families.
Jack and Jill of America, Incorporated is an African-American organization of mothers who nurture future leaders by strengthening children aged 2 to 19 through chapter programming, community service, legislative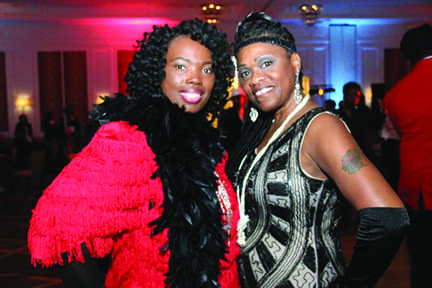 advocacy and philanthropic giving.  The Nashville chapter was founded in 1947 and is celebrating the chapter's 71st year in the Jack and Jill of America organization and in the Nashville community.