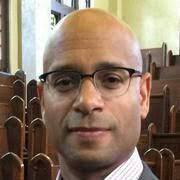 Nationwide Coalition of Mothers impacted by police violence launch campaign to fight for the George Floyd Justice in Policing Act. The Truth Hope and Justice Initiative's story-telling campaign and global petition come on the first anniversary of George Floyd's murder. A powerful new advocacy campaign is composed of mothers nationwide who have all lost sons or loved ones to police violence.
The effort, which comes on the first anniversary of Floyd's murder, is anchored by personal testimony and a digital petition. "We coming together as mothers to stop the killing of our children at the hands of the police," said Tambrasha Hudson, mother of Pierre Loury, a 16-year-old teenager killed by a Chicago police officer in 2016. The organization's campaign is anchored in an advocacy campaign centered on the voices and experiences of directly impacted mothers. They have launched a new site with direct testimonials to support their call to sign a petition, available (www.truthhopejustice.org), in support of the George Floyd Justice in Policing Act and the elimination of qualified immunity.
The campaign includes outdoor digital billboards throughout the region and a social media campaign, featuring the images of the mothers behind the Initiative. The Truth, Hope and Justice Initiative was founded four years ago by Chicago-based civil rights attorney Andrew M. Stroth, of the Action Injury Law Group. "We created the Truth, Hope and Justice Initiative to mobilize mothers from across the country, amplify their voices and effectuate legislative change and Police Reform. This is a movement led by mothers who have turned their pain into purpose and are standing together," said Stroth
Lending support to this mother-led initiative is a coalition of individual mothers of NBA and NFL players, including Jennifer Ivey, Mona Lawton, Daynia La-Force, Wendy Sparks, Gwendolyn V. Jenkins, Pamela D. Reynolds, Deborah Johnson, Wilma McNabb and many others. Additionally, on May 23, 2021, the WNBA's Chicago Sky hosted several of the mothers at their Home Opener at the Wintrust Area on ESPN.
"It's important for us to stand with the mothers who have suffered these tragedies. Together, we are strong and we understand the powerful bond between a mother and her child. It's a loss we don't want another mother to experience," Daynia La-Force, mother of Terance Mann of the Los Angeles Clippers. The Truth, Hope and Justice Initiative continues to build a diverse coalition of supporters. This includes the Steve Sarowitz, Wayfarer Foundation, Serafin & Associates, Lamar Outdoor, J&B Signs, Jack Sullivan, Bob Wolfe, the MacArthur Justice Center, Walner Law, Fortress Consulting Group, Chicago Sky, Miami Heat and others.
In 2018, the Truth, Hope and Justice Initiative brought over 100 mothers to Capitol Hill in Washington D.C. to influence new bi-partisan Police Reform legislation. Several of the organization's mothers were previously featured on BET's Rise Up and Stand – A Tribute to our Mothers in October 2020. For more information, contact Action Injury Law Group at 844.878.4529 or astroth@actioninjurylawgroup.com. – MG Media