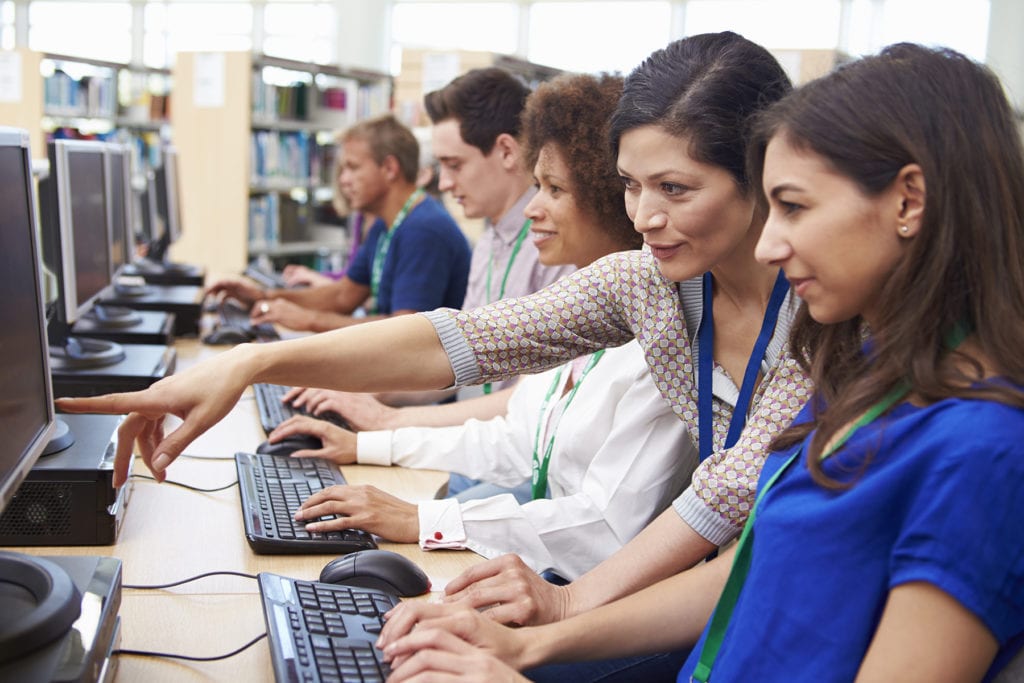 By Kaliss Stephens and Niara Savage
NASHVILLE, TN — It's colloquial knowledge that, "if something sounds too good to be true, it probably is." UpRise Nashville, a program designed to make job skills and training more accessible to those in need, proves that this tidbit of advice doesn't always hold true. UpRise seeks to help unemployed and underemployed individuals obtain jobs that pay a minimum of 13 dollars an hour, and provide opportunities for upward mobility. The five primary components of the UpRise curriculum (business professionalism, job retention, computer application, communications, and life skills) facilitate the closing of the gap that prevents people from earning a living wage. UpRise also partners with other educational providers to provide students with certifications that are in demand by Nashville employers. After students obtain their certification, UpRise works with public and private entities to help their students get jobs that lead to a professional career. The Nashville Chamber of Commerce, Nashville Career Advancement Center, and other private employers are helping to make this program a reality.
UpRise Nashville has modeled its program after a Denver-based initiative called Cross-Purpose, in hopes of reproducing that program's impressive track record. In its initial class nearly six years ago, CrossPurpose increased participants' average salary from 80 dollars to 1,900 dollars per month. Now here in Nashville, UpRise is dedicated to following in CrossPurpose's footprints by equipping participants with marketable and in-demand skills that foster economic self-sufficiency.
Carole Peterson, the executive director of UpRise, recognizes that Tennessee has one of the lowest paid minimum wages in the country. "Even people who are working can't get above the poverty line," Peterson stated. UpRise seeks to alleviate material poverty through programs that are family oriented and individually tailored to participants' needs. For example, they provide bi-monthly meals for students and their families. They also pair each student with an Ally, a partner who supports and encourages their participant on a friendship level throughout the duration of the program.
"Our ideal goal is that they end up being friends…People come from different backgrounds, and have different things to offer each other. Nobody is looking down on anybody in this process. This is a friendship of equals. It is mutually encouraging; people learn from each other," Peterson explained.
While UpRise is working to better the lives of unemployed and underemployed individuals, they are also seeking members of the community who are able to walk in community with those that need help. Volunteers can visit the website to apply for such positions that include Ally, Tutor, Guest Speaker and more.
If you or someone you know is having a hard time finding a job that will provide a living wage, look no further. Get involved with UpRise Nashville. To be eligible for the program, you must be between the ages of 18-55, have a high school diploma/GED/HiSet, have stable housing and be legally able to work in the United States.
If selected, participants complete job skills development training as well as education in professional vocation, such as medical assisting, office administration or information technology. Participants receive a stipend while they are completing their training and education, and also  receive a certificate at the conclusion of the program.
Training camp begins October 30, 2017 at 235 White Bridge Pike, Nashville, TN 37209. For more information visit uprisenashville.org