By Wiley Henry
MEMPHIS, TN — Before the city of Germantown was a bustling municipality in Shelby County (Tennessee), there was "Old Germantown," a rural area where noted black families thrived and survived the Jim Crow era.
Stories of Old Germantown will be the subject of water cooler conversations when
Rosemary Stokes-Nelson and other former residents gather on Oct. 11 at 5:30 p.m. at the Pickering Center, 7771 Poplar Pike, "to travel down Memory Lane." 
Lane is an important surname in Germantown and would likely consume the conversation during "A Gathering of Friends: Growing up in Old Germantown." The public is invited to attend.
Stokes-Nelson grew up in Old Germantown. Her father, she said, could not step into the store on South Germantown Road to purchase anything until white customers were finished shopping. That store is now The Germantown Commissary.
"I felt my daddy's spirit and didn't have to wait outside," said Stokes-Nelson, sharing with a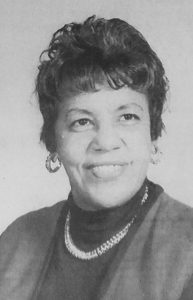 reporter the history of a bygone era when they met at The Commissary to chat and peruse an old scrapbook that once belonged to Stokes-Nelson's former teacher, Julia E. Lane. 
The invited guests would remember Old Germantown after its transformation into an urban enclave. But not as many people would have the same vivid memories that Stokes-Nelson has of Mrs. Lane.
"I was the teacher's pet," said Stokes-Nelson, reflecting on the fond memories that she has of Mrs. Lane, her first-grade teacher at Neshoba Elementary School in Old Germantown.
Mrs. Lane died Jan. 23, 2006. She was 96.
Stokes-Nelson said black people, like Mrs. Lane and her family, are often overlooked and their legacies seldom preserved for posterity. She said they'd left behind indelible footprints in Germantown. 
"Growing up in Germantown, there have been a lot of black people that have never been acknowledged in a big way," said Stokes-Nelson, an event planner. She intends to shed light on their contributions.
The idea of preserving the Lane family legacy, for example, didn't hit her right away until she noticed that a tarp had been draped across the Lane house at 7606 Southern Ave., a three-minute walk across the railroad tracks from The Germantown Commissary.
Stokes-Nelson said she would routinely jog from the Lane house to New Bethel Missionary Baptist Church at 7786 Poplar Pike, where the family worshiped, when she made up her mind to inquire about the property. 
The white, two-story frame house was built in 1909. There are a total of nine rooms, including four bedrooms and two baths. Mrs. Lane was the last surviving member of the family. 
Stokes-Nelson learned that New Bethel, a 10-minute walk or jog from the Lane house, is the owner of the property, according to the Shelby County Assessor of Property. "They were thinking about tearing it down," she said. 
Now the house is being refurbished. The hardwood floors, sturdy framework (both inside and out) and the roof are being reinforced to provide someone with living space and a history that is just as valuable as the total appraisal for 2019: $230,100. 
Other noted black families in Old Germantown are just as important to Stokes-Nelson. The names of those families, she's sure, will resonate with former residents when they recall Old Germantown's past at the Pickering Center. The Lane family pedigree just happens to pique her interest.
"The entire family of Lanes grew up there in the house," said Stokes-Nelson, deriving this information and other facts from Julia Lane's old scrapbook. She said a librarian had given her the scrapbook, believing that Mrs. Lane would want her to have it. 
Mrs. Lane's parents were Mary Rankins (b. 1878) and Jeff Lane (b. 1866), who married in 1891. Their six children – Minnie, Joseph, Johnnie, Robert, Irene and Julia – were raised in the house.  
The scrapbook documents the Lane's historical journey and stunning revelations about the family. Mrs. Lane's grandmother, Molly Rankins, was a slave on the Callis Plantation in Virginia and relocated with her owner to Germantown. 
Her great-grandmother was a slave too. Ironically, Mrs. Lane's father, Jeff Lane, would end up hauling bales of cotton in a covered wagon drawn by a team of mules from the Callis Gin in Germantown to Front Street in Memphis.  
"They (Lanes) owned all the land from Southern to Poplar Pikes," Stokes-Nelson said. "None of the children had children, so the property was portioned out, and some of it was given to New Bethel Church."
Stokes-Nelson initially wanted to raise funds to save the Lane house. That idea was scrapped when she found out that New Bethel Church had secured the property. She was hoping to convert the house into a museum – or a historic place for African Americans in Germantown.