By Vivian Shipe
KNOXVILLE, TN — It was more than a celebration … it was oh so much more. The Mill and Mine event venue in downtown Knoxville was filled with a diverse group of thesbian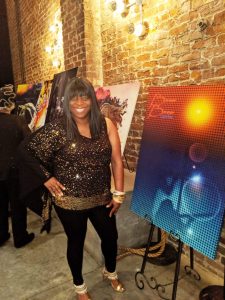 supporters of Carpet Bag Theatre Inc., the longest running African American theatre troupe in America. 
The attire was come in your own version of formal. From jeans and fedoras to furs and formals, the people flowed thru the doors for three hours of music, auctions of work of local artist, delicious foods, and a program filled with laughter hosted by television personality Palmer Willams.
The evening looked back over 50 years of artistic contributions thru a documentary and music performed by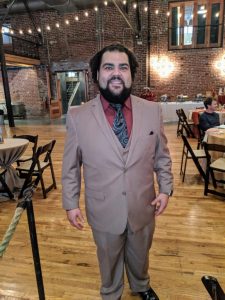 an ensemble of past and present Carpet Bag  singers.
In the middle of the festivities came the passing of the torch as Executive Director Linda Paris-Bailey took to the stage alongside Jonathan ''Couragious" Clark  and spoke into the next 50 years with these words: "Today you are witnessing the past and the future."