By Victoria Green
NASHVILLE, TN — MogulCon! A conference that will inspire, motivate, and take you to the highest level of becoming successful. After seven years in Atlanta, Dr. Felicia Phillips Founder of MogulCon, decided to bring MogulCon to Nashville for its eighth year, with Gaylord Opryland being the host hotel. MogulCon provides Black Women in business and corporate influencers the resources that will help them build a sustainable strategy and accelerate the growth of themselves and their businesses.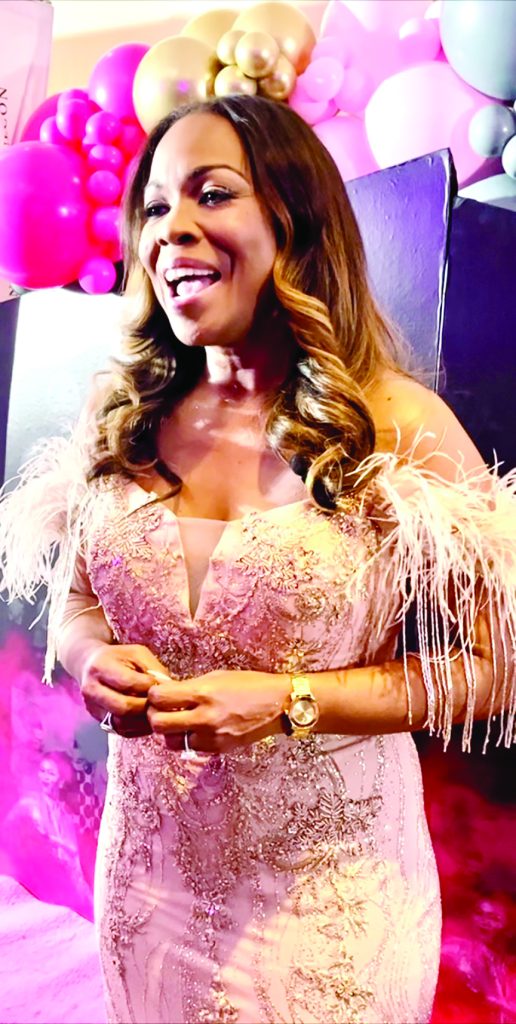 Who is Dr Felicia Phillips? She says, "First I am a wife and mother, but also a Master Business Strategist and the CEO of PPICW, Inc., which is headquartered in Atlanta, GA. PPICW is an award-winning, certified Minority Business Enterprise (MBE), specializing in program development, supplier development, and training, as well as business and executive coaching. I've built my 30-year entrepreneurial career on serving, educating, and mentoring small and diverse businesses."
LaTanya Channel's story of how MogulCon came to Nashville: "Over five years ago I was over the state of Tennessee for Federal SBA, I met and began to do business with Dr. Felicia Phillips. I then began to invite Dr. Felicia to be the keynote speaker at various events in the state of Tennessee. In 2018, Dr. Felicia invited me to attend MogulCon in Atlanta. I hosted a booth or presented on Federal Government Contracting and how to access SBA resources. SBA TN and SBA GA formed a Strategic Alliance with MogulCon. The first time there was a strategic alliance formed across states. I was blown away by the level of training, the type of experience over multiple days, and the hyper focus on Black Women. "In October of 2022, I left SBA to go work in Mayor Cooper's office."
When asked, Why MogulCon in Nashville? Dr. Felicia stated "Last year, 2022 we had a delegation (LaTanya Channel and a staffer with Youth Workforce Issues/Entrepreneurship) come from Mayor Cooper's office. They asked me, Hey, we'd love to have this in Nashville. I considered it and with their help, the conference was held in Nashville on November 2nd through the 5th."
Linda Harper on how her mother Senator Thelma Harper was selected as a Mogul award: "When Dr Felicia began to come to Nashville to work on MogulCon 2023, she ended up hearing about mom naturally, and the impact she had on people lives, in regard to small businesses, supporting non-profits, and securing funding for various organizations. She felt this would build a legacy on top of that. My mom was instrumental, not only in being an elected official, but she gave back and at the forefront of giving out funds to various organizations and non-profits, Dr. Felicia felt that was a natural fit with MogulCon coming to Nashville and that would be the linkage of bring it to Nashville and part of that linkage was a Senator Thelma Harper Award, which tied in to empowering women, engage, connect, and power. That was one of the natural links between Senator Thelma Harper and MogulCon 2023." When asked what lead to the selection of women, to receive the Thelma M. Harper Award? "The women that were chosen, I was informed of who was selected. I couldn't have asked for a better group of women. I thought it was a natural fit, trailblazers in the community, all of them represent breaking a glass ceiling within the Nashville area. Mama knew no boundaries, when you look at the recipients, they all reflect being a trailblazer, knowing no boundaries, and they all became first in different areas."
MogulCon began with a night of elegance, The Mogul Awards and Pink Carpet, Celebrating the Achievement of Black Women in business and philanthropy, and the host for the evening, Loni Love and Comedian A-Train.
Senator Thelma M. Harper Award
Senator Charlane Oliver
Vivian Wilhoite, Davidson County Assessor of Property 
Honorable Minister Brenda Haywood
Metro Councilwoman At-Large Zulfat Suara
The Mogul Award
Hazel Joyner Smith
MogulCon Philanthropy Award
Stephanie Jester
MogulCon Trailblazer Award
Glenda Thomas
Presidential Lifetime Achievement Award 
Tai Roberson
Stephanie Lee
Crystal King
LaTanya Channel
Van D. Turner Jr.,
 Metro Councilwoman At-Large Zulfat Suara
Vicki Irwin Avery
The second day of MogulCon
MogulCon Connect + Business Matchmaker
Moguls After Dark Presents:
The Joy Experience + 50th Year of Hip Hop Celebration w/DJ Oxygen
Third Day of MogulCon
MogulCon Business Intensive and MogulCon Business Intensive
Fourth Day of MogulCon
MogulCon CEO Breakfast: UNBREAKABLE!
MogulCon produced over 50 powerful speakers that took you to a level of achievement, a level of motivation, a level of inspiration, a level of power, a level of success, and a level of wanting more. Thank you, Dr. Felicia Phillips, and everyone that made MogulCon a success in The Music City of Nashville. We look forward to MogulCon 2024.