By Vivian Shipe
KNOXVILLE, TN — As the students began to gather last weekend for homecoming on the University of Tennessee's Knoxville campus; the parties and celebrations stretched across the campus. Among the hot spots was the Frieson Black Cultural Center. Named for the African American twin brothers Ronald and Donald Frieson UT alumni  from Memphis who gave a million dollar gift to continue promotion of diversity; the beautiful building is situated in the heart of campus. 
The two story building located at 1800 Melrose Avenue has many features: among them, a library, computer labs, reading rooms, multi-purpose rooms, tutorial suites, art gallery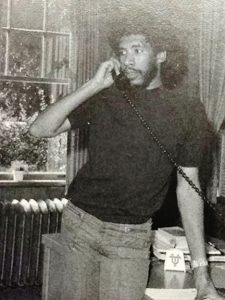 space, and the University's African American Hall of Fame. Students of all races and culture now flow in and out of this multi-million dollar complex. One of the finest in the nation, its foundation has a rich history- one that began in 1968 when the university first began accepting its first African American students.
The quest for a Black Cultural Center would not be quick nor easy.Those first brave students, among them Marshall Walker, now a community activist in the city of Knoxville,  Dennie Littlejohn, who would be named the first Director, and the legendary Ralph Boston, an Olympic Gold medalist in the sixties, began the struggle for a Black Cultural Center in 1968.
Before the center would open in 1975, students who came in the early 70s would continue the mission. They would hold sit ins, protest, and countless meetings. They would face threats of expulsion as they repeatedly pushed for a central location. Over the seven year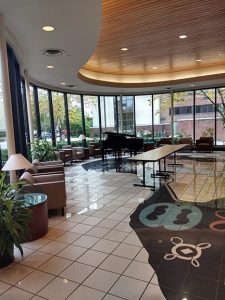 struggle, the name of the organization would change from the Black Student Union to the Afro American Student Liberation Force….the mission would not.
With persistence comes victory. The summer of 1976, the first Black Cultural Center opened in a small two story white house at 812 Volunteer Blvd. It would serve the students for over 25 years before the current facility was built. it would provide tutoring, activities for black programming, MLK celebrations, and cultural programming.
It would be the physical manifestation of a vision of brave students who stood together during some of the most tumultuous times in history.  A space to be: a place to preserve  the rich history of a dynamic people: A validation. A foundation for the generations to come.