I have been travel writing for well over a decade and must admit I was a skeptic when it came to cruising. I love to go off the beaten path, explore the land, eat with the locals and be on my own time frame. I figured a cruise would limit discovery time and feel confining. However, upon entering the Viking Sky, I was mesmerized by its stunning beauty, exquisite Scandinavian design and impeccable detail at every corner, and ultimately approaching each country from sea.
Guests were warmly welcomed into a lap of luxury within The Living Room on Deck 1 where a live pianist performed daily. No detail was spared including the squared back of the lounge chairs so that jackets can properly hang. A focal point was a ceiling to floor digital art graphic above the platform of the central stairway, changing daily to reflect local culture.
Assiduous staff extended gracious hospitality, from my personal cabin attendant Chitra to servers at each of the dining locations. Guest services was readily available on the first floor to answer all questions. With only 980 adult passengers onboard, there was a sense of connectivity as we were catered to in excellence.
There was such a diverse range of things to do while aboard that I wish I could have had more sea days. The Viking Daily newsletter covered details on the port of call and onboard activities including trivia night, afternoon high tea at the Wintergarden, port talks and lectures at The Star Theater and live performances at the Torshavn Lounge and Bar.
I did most of my dining at The World Cafe on Deck 7 and especially loved sitting on the deck, watching the sunset on the Adriatic and Aegian Seas. The buffet was an endless bounty of savory culinary creations weaving in the Mediterranean diet, ethnic dishes, a sushi bar and plenty of diet friendly options. Wine and beer were provided. I took advantage of the complimentary room service a couple of times while enjoying views from my private deck.
I also thoroughly enjoyed the exquisite Explorer's Lounge, offering panoramic views from its lavish sitting area. There were Norwegian Relics, Viking artifacts and books on exploration which were especially fun to peruse while venturing on a ship. I embraced a Norwegian saying,"Only those who wander find new paths."
For physical activity, there was onsite fitness center which was framed by window walls on one side and further down was The Nordic Spa. The spa provided private male/female locker rooms where a sauna, plunge pool and shower were offered as well as plush robes and slippers. I braved a Scandinavian ritual which consisted of taking a plunge in a 50 degree pool followed by a dip in the hot whirlpool. It truly was invigorating and energizing. The cold/hot ritual increases blood circulation which in turn boosts immunity, energy and mental health. There is also a Snow Grotto with actual snow for another bone chilling option. I nearly fell asleep on one of the heated tile lounge chairs after the detox. On a more "chill" note, I had a Norwegian facial which was simply divine as an expert masseuse gave individualized treatment based on my skin.
Viking provided several shore excursions on the Ancient Adriatic Treasures cruise to Italy, Croatia, Greece, Montenegro and Turkey. There was the option to choose from an included tour or pay extra for various tours which averaged around $100.00. Knowledgeable local guides provided insight into culture, history, economy as well captivating stories of love and conquest. From the cathedrals, and monasteries to temples and mosques, it remains a mystery how these landmarks were crafted with such precision and accuracy without today's technology.
I got a taste of Italy riding a gondola along the Venetian lagoon and walking the back alleys with an espresso and fresh tomato basil crostini. St. Mark's Square was stunning featuring Doge's Palace and St Mark's Basilica, which is the highest point in the city. However, with thick crowds, it was difficult to get into. In contrast, Chioggia, where we were docked, is a charming fishing community. It was sweet to be among the locals who intently engaged in conversation as they dined outdoors, many sipping Aperol Spritz.
Croatia was breathtaking. Lush green mountains curve around the turquoise Adriatic Sea, which are are adorned by quaint villages with red rooftops. The Krka National Park in the town of Skradin was a stunning site where pristine clear water cascades through the streams and down waterfalls. Old Town in Dubrovnik was something out of a fairy tale, protected by stone walls dating back to the 16th century. The pristine limestone sidewalks were lined with exquisite dining and shopping. The region has become a popular destination as Game of Thrones was filmed here.
The most beautiful port was in Montenegro where prestigious mountaintops reined the horizon, overlooking the Adriatic Sea. Fortresses dating back to the 14th century could be accessed by rigorous hiking or a bus tour, which I chose. Contrasting the old forts were luxury glass high rises over looking the water.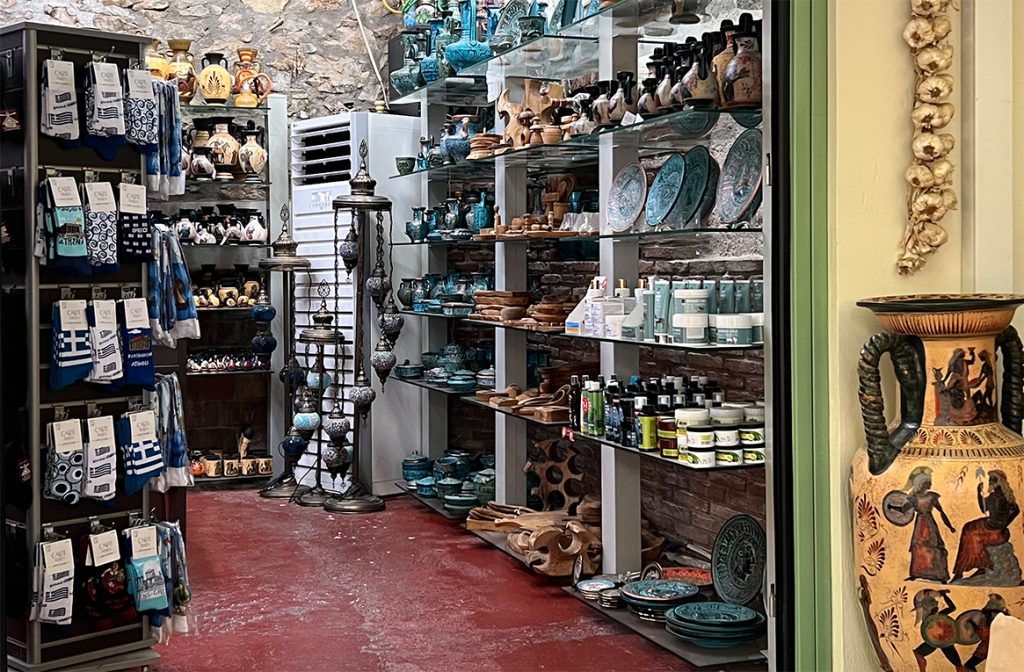 Viking did a great job covering diverse regions within Greece, which is comprised of over 200 islands. From seeing how olive oil is made in the lush countryside to the Vlacherna Monastery in the mountaintops of Corfu, I was awestruck not just by the natural beauty but learning how ancient civilization established democracy, advanced literacy and more. The bustling city of Athens is home to the Plakas district which is lined with outdoor markets and cafes offering mouthwatering flavors of the Mediterranean. The renowned Acropolis is the jewel of Athens, where the ruins of the Parthenon stand.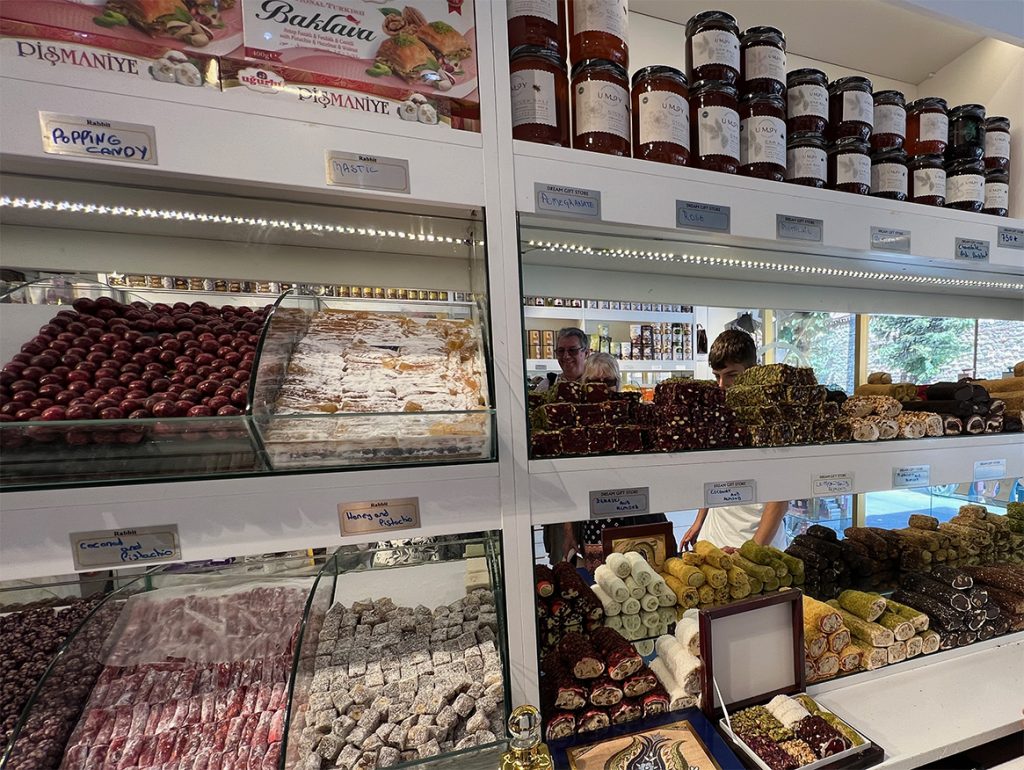 The final destination was Turkey, where I learned the art of silk Turkish rug weaving. While cotton and wool are available for far less, silk rugs are made by unwinding a silk worm cocoon. The cost is determined by the number of knots, not the size. So a small 4×6 could be well over one thousand dollars. I also visited a Turkish Delight shop where desserts are a genuine work of art. My final destination was to the majestic Blue Mosque, an iconic ode to the Ottoman empire. I marveled at the level of detail and craftsmanship from the floral etchings within the domes to the skillfully crafted minarets.
The Viking cruise ship's motto is "Exploring the world in comfort," and I
found the entire experience to be among the most delightful ways to discover the
wonders around the world.
Click here for more information.