By Vivian Shipe
KNOXVILLE, TN —  There were 35 of them. Young African American males ranging in age from 14 to 24. Divided into two groups; all of them there to learn how to respond and what to do during a traffic stop or during other police encounters  to stay safe; and, according to Kevin Perry, Community Outreach Manager with the City of Knoxville and Chaplain with the Knoxville Police Department, possibly even save their life.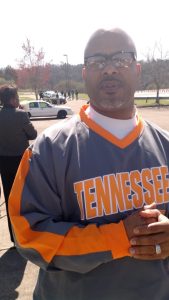 According to Perry,  since 2013, Knoxville has been working to equip, train, and develop the young men who go thru the Save our Sons' program. The program has a mission to eliminate violence related deaths and part of the training provided includes interaction with law enforcement. Today, the young men got to walk in the shoes of the officers as they got to role play and become the officer in different situations.
Under the watchful eye of  comnunity advocates,  from mock traffic stops, to real life simulations complete with gun shooting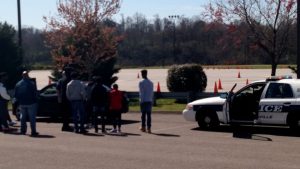 scenarios; the young men learned about split second decision making, when and how to fire a weapon, eye and hand alignment,  shooting proficiency, survival, and the consequences of your actions. The opportunity to be sensitive and see situations from the eyes of the officer were among the lessons shared during the group sessions and presentations presented by the district attorney office, City of Knoxville, and officers of the Knoxville Police Department under the direction of Chief Rausch who opened their police training facility to the young men.
The program is supported by a grant from the Tennessee Crime Reduction Program, a state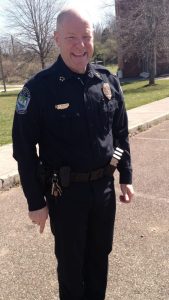 grant which among the requirements is a focus on areas where violent crime is high with the goals of increase positive interaction between the police and citizens of Knoxville,  and thru the training, by raising awareness, decrease criminal activity in age group 14 to 24 in the areas of robbery, assault and murder.
Further information about the Save our Sons' program may be obtained by contacting Community Outreach Manager Kevin Perry at 865-215-2831 or [email protected]