NASHVILLE, TN — The Nashville Chapter of Les Gemmes, Inc. will hold its 16th annual Literary Luncheon on Saturday, May 27, at 11 am at the Downtown Renaissance Hotel.
The highly-regarded awards will be presented to three outstanding-individuals in the Nashville community.
The Dr. Evelyn Fancher Community Award will be presented to Philanthropist Simone Sheats.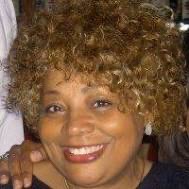 The Rosetta Miller-Perry Champion of Justice Award will be presented to Attorney Nick Leonardo and the signature Luminaire Award will be presented to Lorenzo Washington.
This is the Sweet 16th Literary Luncheon and the keynote speakers are Angie Marie Hurchinson, author and Hollywood playwright and Dr. Patricia Dockery, writer and diversity specialist.
For information on the event go to the website at https://www.lesgemmesnashville.org or https://www.eventbrite.com