NASHVILLE, TN — The Matters of the Heart 9k Run/Walk had runners from various running groups and individuals to participate in this event for self health and to support the Elam Center at Meharry Medical College.
The event was Saturday, June 10 at Hadley Park in North Nashville, Pastor Howard Jones said the event was to put an intentional focus on a healthy lifestyle for both young and old, the able and disabled and babies. Participants included seniors and a runner who was sightless, as well as others who had some disability issues.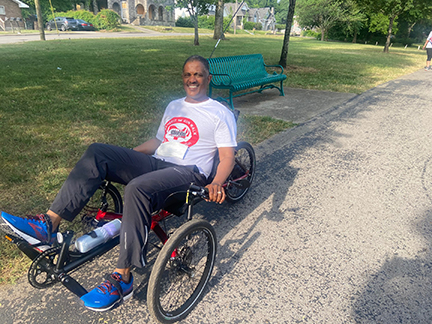 It was a beautiful sight to see people who have a desire for a healthy lifestyle to participate in this inaugural Matters of the Heart event," said Pastor Jones, sponsor of the event.
The run/walk was a 9k experience that allowed participants to design his/her run/walk. The course was a multi-loop progression within hilly Hadley Park. The 9K was a loop of 10 times and the 1 mile was 2 laps of the course. Runners decided what they wanted to do. Medals were presented to those who completed the 9K.
Following the exercise experience, a Big Heart celebration took place at the Hadley Park Bandshell, with music from gospel groups and individual acts including music from Prince, Michael Jackson, Rick James, and the Temptations. Proceeds from the event will benefit the Elam Mental Health Center and scholarships for financially disadvantaged students.
The event is a prelude to Juneteenth activities this weekend and will take place next year.