By Janice Malone
NASHVILLE, TN — The 90th Annual Academy Awards will take place this Sunday, March 4, 2018, in Hollywood. Nashville's own Belcourt Theatre is currently showing three film shorts that are all nominated for Oscars in the category of Live Action Short Film. This is the 13th year the Belcourt has featured films in all three Academy Awards categories of Animated, Live Action, and Documentary Short Film.
All three of the nominated film directors spoke exclusively to the Tennessee Tribune about their films and shared their sentiments on what it's like for them to actually get the nod to become a potential Oscar winner. From New York City, Spain, and Germany, each film maker was beaming with excitement, as the clock winds down to see who will take home 'Oscar Gold.'
My Nephew Emmett – Directed by Kevin Wilson Jr. (Starring Jasmine Guy)
Kevin Wilson Jr.'s haunting film My Nephew Emmett shares the horrific tale of the true story of young African American Emmett Till, who in 1955 was savagely murdered by two white men whilst visiting his uncle in Mississippi.  The tale is told from his uncle's point of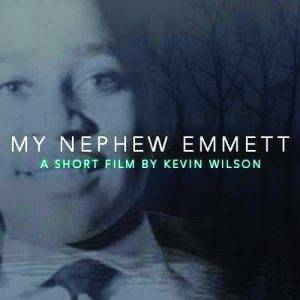 view and has notched up some impressive awards, including the Student Academy Award. Wilson first emerged as a rising talent in 2009 when he directed multiple sold-out performances of his debut play The Emmett Till Story. Now, Wilson's visually ravishing film has been selected as a nominee for the Academy Award's Live Action Short Film category. Kevin chats with the Tribune from his home in New York City about his film, which just might win him an Oscar:
"I made this film while I was still a film student at NYU. I never thought in a million years that I would get this far, to be an Oscar contender. It's truly a blessing and it's quite humbling. I've been able to talk to so many people about Emmett Till, his legacy and how this tragedy has impacted the nation…My mom first introduced me to the horrific story about Emmett Till when I was a little boy growing up in North Carolina. She's very socially conscious and she infused that in me. At age five, she showed me the picture of Emmett Till's mutilated body that was in Jet Magazine. That image stayed with me throughout my childhood, all the way through college. Even though I grew up in the 90's and 2000's, that still could've been me or any of my friends or relatives. The whole story just became a part of my life as I grew up. And when it was time for me to write and direct my own work, that was the story that I naturally came back to…No, I don't have an acceptance speech if I win the Oscar and that's mainly because I don't want to jinx myself (he laughs). If I don't win I feel that I've already won because just getting to this point far more than I ever expected. I'm just grateful to be here to share the story of Emmett Till with more and more people. If it ends here, then I'm still happy and grateful."
The Silent Child – Directed by Chris Overton
Directed by Chris Overton, centers around a profoundly deaf four-year-old girl named 'Libby' who is born into a middle-class family and lives in a world of silence until a caring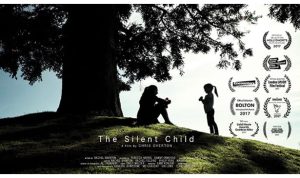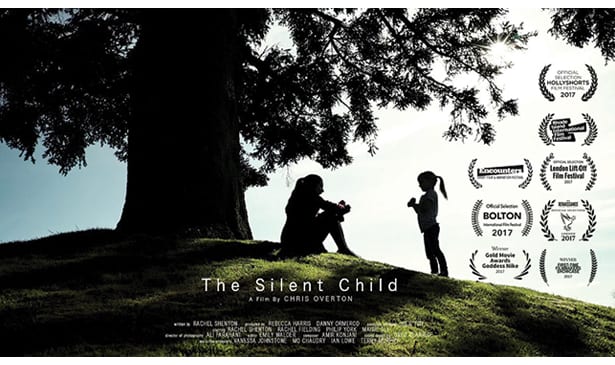 social worker teaches her the gift of communication. The Silent Child has won over twenty awards since its world premiere at Rhode Island International Film Festival. Calling in from Barcelona, Spain, Chris shares his thoughts with the Tribune about the film, his first film short, and it's Oscar nomination:
"The film was inspired by real-life events. The central character in the film, 'Libby,' was based on a real-life person there in the U.S.  We made this film to inspire and bring more awareness about deaf children and the important use of sign language in every school across the globe. The actress, Maisie Sly, who stars as 'Libby,' is deaf in real life. There's no way we could not have cast a non-deaf actress in this role.  We auditioned over 100 children for the part. Sign language is her primary language and within about 20 seconds she was our choice. This was her first film. She was only five when we started the film. Now, she's won numerous awards as a child actress at age six. As a film maker you dream and aim for major recognition like this, such as an Oscar nomination but to actually have an Oscar consideration, is just surreal to me. The second most amazing thing that I'm also so enjoying, is that we are helping to educate people about the topic of deafness and sign language among children and adults in other parts of the world. The main aim of the film was to prove that deaf children can do anything that hearing children can do, as long as they're given the right support system around them."
Watu Wote (All of us) – Directed by Katja Bentrah 
Directed by Katja Bentrah, is the only female director up for an Oscar in the Live Action Short Film category. Like the other two film nominees, this short is also based on true events. Watu Wote: All of us is a 2017 German, live-action short film that was Bentrah's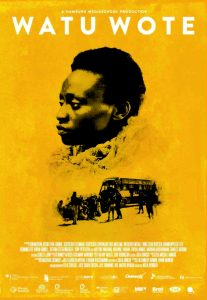 graduation project at Hamburg Media School and is based on the December 2015 Mandera bus attack on a bus by militant group Al-Shabaab in Kenya riding Christians and Muslims. This incredible film has won awards at more than 40 prestigious film festivals around the world, including the Gold Student Academy Award.
Ms. Bentrah spoke to the Tribune from Germany, about what attracted her to do this now Oscar-nominated film: "The power of people who stood up for one another in a situation that couldn't be worse… The impact on us and the world was huge… it was the days before Christmas… In our world right now, it is necessary to focus on a great goal or good things more or at least as much as on the bad side… If we don't know where we want to be – we will never reach it. Shining a light on events where people stand up for each other, despite religious beliefs, or prejudices…These thoughts gave us the spirit to fight for the possibility to shoot this short film where it belongs–in Kenya. But attached was a huge responsibility…We didn't want to go to Kenya to 'colonize' a story and tell it from a European perspective… We wanted to find out if Kenyan filmmakers were already planning to make a movie about this story and/or if they would team up with us and give all our passion and skills into this project together. Kenya has great inspiring filmmakers and we were able to do it all together…But if I win the American Academy Award, I will kiss it! And I will express my thanks to everybody involved… I think I will not know what to do next because it will feel surreal and overwhelming…A few days later I will go on vacation. I need a break and want to create again…"