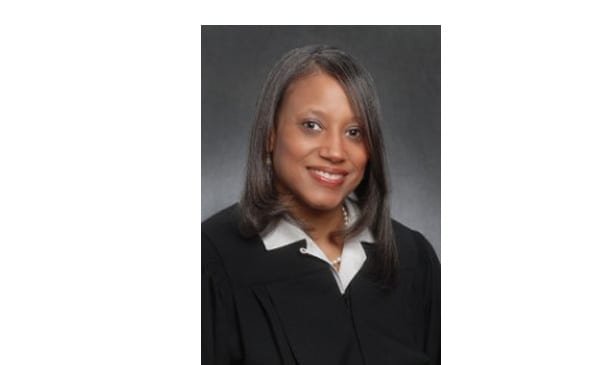 NASHVILLE, TN — Presiding Judge Angelita Blackshear Dalton was appointed Criminal Court judge in the 20th Judicial District by Governor  Bill Haslam on Nov. 20, 2017. She is the first African-American woman to sit on the Criminal Court Division II Court.
Judge Dalton was elected to the bench in 2006 and re-elected for a second term in 2014. As fitting for the first Black woman elected to a judgeship in Nashville, Dalton was sworn in by the late Tennessee Supreme Court Justice Adolpho A. Birch, Jr. – the first African-American Judge in Nashville.
Prior to assuming the bench, Dalton served in various positions with the Davidson County District Attorney General's Office from 1997 through 2005, including an assignment on the domestic violence prosecution team.
In August, 2010, Dalton was elected among her peers to serve as Presiding Judge of the Davidson County General Sessions Court for a one year term. In 2014, Dalton co-chaired the Court Operations Committee. This committee involved a collaborative effort with the stakeholders in the General Sessions Court operations that oversaw the implementation of docket restructuring to help the General Sessions Court system operate more efficiently, specifically as it relates to handling cases involving domestic violence. In August, 2017, her peers elected her again to preside over the Davidson County General Sessions Court effective September 1, 2017.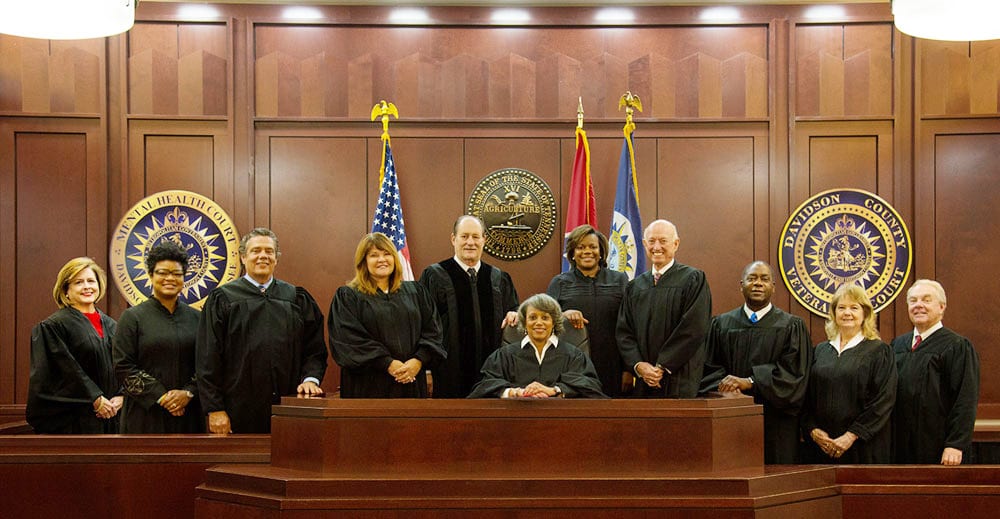 She currently serves on the Tennessee Domestic Violence State Coordinating Council, the education committee of the Tennessee General Sessions Judges Conference and the Tennessee Bar Association Task Force on the Rules of Judicial Conduct. She serves as co-chair of the Tennessee Board of Judicial Conduct. She is a member of Greater Bethel African Methodist Episcopal Church where she has served on the Board of Trustees.  She is also a member of the Napier-Looby, Nashville and Tennessee Bar Associations, the NAACP and Delta Sigma Theta Sorority. Dalton was selected among lawyers across Tennessee to the Tennessee Bar Association Leadership Law Class of 2007.
She received the Napier Trailblazer Award and many awards and  prestigious accolades  for her service and contributions to the community
A native of Nashville, Dalton graduated from Whites Creek High School in 1989.  She received a Bachelor of Arts Degree in English from Lane College in 1993 and a Juris Doctor Degree from the University of Toledo College of Law in 1997.
Dalton and her husband, Derrick Dalton, are the parents of one son.
Division I – Judge Gale B. Robinson
Division II – Judge Melissa Blackburn
Division III – Judge Angelita Blackshear Dalton
Division IV – Judge Allegra Walker
Division V – Judge Dianne Turner
Division VI – Judge Michael F. Mondelli
Division VII – Judge William E. (Bill) Higgins
Division VIII – Judge Rachel L. Bell
Division IX – Judge Lynda Jones
Division X – Judge Sam Coleman
Division XI – Judge John Aaron Hol