By Logan Langlois
NASHVILLE, TN — With clothes, hot food, and hygiene items in hand and their locally iconic 'shower bus' (which the organization built from scratch) now sparingly used, the local community outreach program Shower The People has been adjusting the methods of their community service during the coldest winter days.
"It obviously affects… the number of people that are even gonna come out of their tent once it gets dark at night, so we're not able to engage the number of people we typically do," said Meredith Jaulin Co-founder and Executive Director of Shower The People.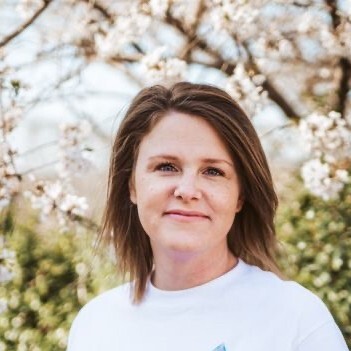 "If it gets below 32°F … us providing showers creates more of a risk for the folks that we serve than to not provide the showers. Just based on hypothermia and all that stuff."
One way Shower The People have been changing their outreach is by switching from hot showers to hot meals. They've also been adamant about encouraging Nashville's unhoused population to go to winter shelters as temperatures continue to drop further by handing out written information as well as speaking one-on-one.
Jaulin says while having these talks with people, volunteers have been extra blunt with those whom they serve in an effort to best help them. The reason for the bluntness, Jaulin says, is because the freezing cold can periodically create road conditions that make driving far too unsafe for her volunteers to meet the homeless where they are. This unfortunately also means that her volunteers are unable to deliver supplies which can sometimes be the difference between life and death.
For example, the unhoused population that occupied the now-closed encampment in Brookemeade Park had been a long-standing point of controversy between outreach workers and neighboring homeowners, many of whom were concerned for their personal safety as well as being generally uncomfortable with homelessness in their area. "I'm just hopeful that people … don't think that by complaining and being super loud and vocal about the homelessness being around them is the way to get them help," said Jaulin. "That's kinda where my fear lies. I would much rather now people just kind of let us do the work as a community."
Jaulin went on to say that even though she feels as if some supporters of efforts such as Reclaim Brookmeade Park didn't start with the best intentions, and more out of an annoyance with homelessness being around them, she finds it hard to be angry. She said this is because she also feels many learned from the experience exemplified by their working with other outreach programs and the city in order to get people temporary housing.
Upon the closing of the park, Jaulin recounted that over 40 people had been given temporary housing before some of the winter's coldest days, which Jaulin said is a success story in her book. Many of these people in fact were able to move into the same housing units as those whom they were closest to and were excited that the volunteers of Shower The People were still able to come by regularly in order to drop off supplies.
When asked what donations organizations like Shower The People need during these times, Jaulin responded that more than anything they need cash and volunteers. For donation and volunteer opportunities, Shower The People can be contacted on their website, showerthepeople.net, and are available on all social media.