By Vivian Shipe
KNOXVILLE, TN — They were a class like no other from the very day they stepped onto the campus as freshman of Austin – East High School.
Right from the beginning they would be history makers; joining their peers in a school walkout out to protest getting other schools hand me down books, demanding equity even then, demanding more black teachers and a black principal.
Their demands were met.
Theirs would be the class of first for this majority African American inner city school: the first Ms AE, the first Ms Roadrunner, they would even tour the city as the first AE Singers complete with a backup band and costumes.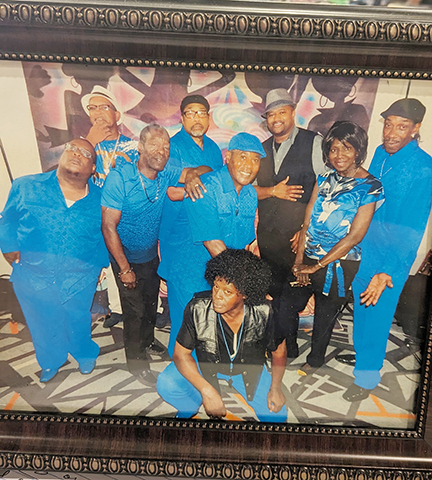 During their junior year they would suffer a great setback when the school was issued a year long sport suspension. Scholarships were lost, many transferred away but the class of 73 stayed, forging a friendship that would last forever, spending a year playing all sports against each other to keep their spirits and their skills intact, coming out even stronger their senior year.
In keeping with the reunion theme," Do You Remember the Time?", the answer is a musical yes.
The classes of the seventies all across the nation had one thing in common, lots of great music, house parties, flashlights, whistles, and real bands with real instruments and dynamite singers.
In Knoxville, many of those bands are still performing today and in honor of the 50 year reunion, have come together to put on a weekend of soul music like nothing Knoxville has ever seen.
The first evening of music begins at the Concourse Event Center and features a full card of legends who have been filling dance floors for decades. The party at the Concourse sponsored for the class by Bluegill Productions, has been opened up to the city and will feature Lee Willis with the Soulful Sounds Revue, Larry Blair, with the Blair Experience who was also a member of the legendary Blair Brothers, Danny McGrew from the Soul Connection, and Tim Spencer from Soul Finger. Not only will the music last into the night, the music continues the next evening with a a band formed in the hard years of the civil rights movement.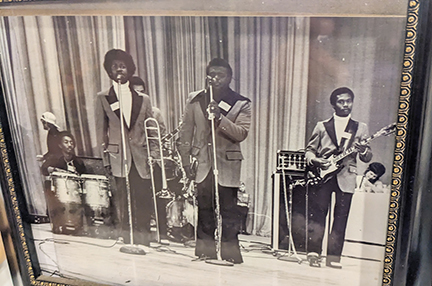 The Soul Liberation Band used to open for the legendary James Brown and will perform at another city wide event in the ballroom of the Crown Plaza in downtown Knoxville on Saturday.
The theme of the Crown Plaza party is Turn Back The Hands of Time.
For a moment, in the middle of the strife and divisiveness that is going on in the land, the roadrunners of Austin East are going to do just that, wind it back to a happier time when it was the music that made you lose control.
That's what this class, full of greatness did, does, and will continue to do. After all, they are:
The Austin – East Class of 73: the baddest Class there will EVER be.
Beep! Beep!