MEMPHIS, TN — Memphis-Shelby County Schools Superintendent Toni Williams announced last week the upcoming departure of MSCS General Counsel and Chief Legal Officer Kenneth M. Walker II, who recently accepted a position as General Counsel of Austin Independent School District in Austin, Texas.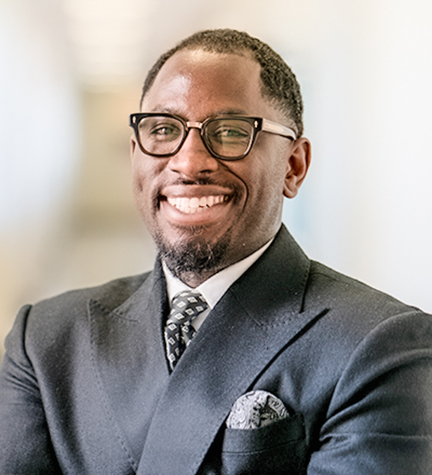 "We are proud of the legacy Kenneth – himself a proud District graduate – leaves behind at Memphis-Shelby County Schools," said Superintendent Williams. "He is a passionate advocate for students and a consummate professional. Austin Independent School District is gaining a tremendous value in Kenneth."
Walker's last day at MSCS will be Sept. 4, 2023.
Odell Horton Jr., a longtime Memphis lawyer with a wealth of experience, will be joining the District as General Counsel and Chief Legal Officer.
"Odell has shown time and again that he is committed to the betterment of our community," said Williams. "I welcome his voice on our leadership team and anticipate he will play a key role in moving our District forward."
Horton has held the positions of Assistant Attorney General for the State of Tennessee; Vice Chancellor for University Relations and Associate General Counsel at the University of Tennessee Health Science Center in Memphis; Vice President & General Counsel for Memphis Light, Gas and Water; and a partner with Wyatt, Tarrant and Combs, LLP.
A graduate of Wooddale High School, Morehouse College and the University of Tennessee College of Law, Horton has served as a member of the Board of Professional Responsibility of the Supreme Court of Tennessee; United States Court of Appeals for the Sixth Circuit Judicial Conference, Life Member; and member of the Memphis, Tennessee, American and Ben Jones Bar Associations.
Additionally, he has served on a number of community boards: Pink Palace Family of Museums, Board of Trustees, Past President, Vice President and General Counsel; Memphis Urban League, Member and Secretary of the Board; Downtown Parking Authority, Chairman; University of Memphis Benjamin L. Hooks Institute for Social Change, Past Chairman, Local Advisory Board of Directors; Memphis Chamber of Commerce, Member, Board of Directors; and Elmwood Cemetery, Board Member.
Horton is admitted to practice law in the United States Supreme Court, Tennessee Supreme Court, United States Court of Appeals, Sixth Circuit; and the United States District Courts in Tennessee and Northern District of Mississippi.