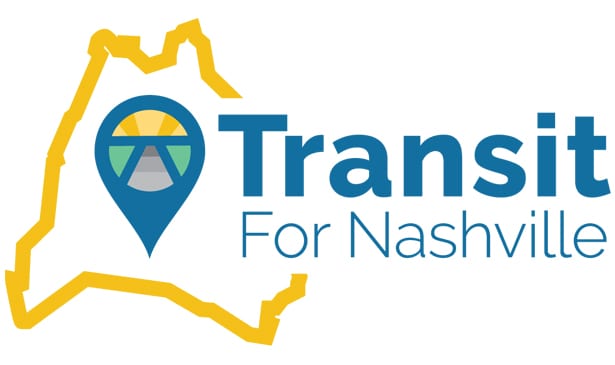 NASHVILLE, TN — As we get closer to the May 1 Election Day, it's important to remember the many benefits the transit plan will bring to our community and city. 
Being informed when you enter the voting booth is vital to democracy, and critical to the future of Nashville. The transit plan before us is quite possibly the most important vote many of us will make for our city. It's a vote that will impact Nashville for years, one way or another.  
Opposition groups have decided that ignoring any benefits that transit will bring is the best chance they have of winning. By doing so, however, they have led to voters' casting informed votes – misled by faulty cost numbers and out-and-out lies about what the plan does and doesn't do.
Here are just 12 real and verified benefits I hope you think of when you cast your vote.
1. Local jobs – Transit creates 3,850 good-paying jobs every year.
2. Helps minority contractors – At least 30 percent minority business contracts in the plan's construction. 
3. Fast, modern service – Including rapid bus to and from Bordeaux and Whites Creek and light rail to and from East Nashville, South Nashville, Charlotte Avenue and TSU.
4. Immediate improvements – 10- to 15-minute bus service on the busiest routes.
5. Expanded hours – Monday–Saturday: 5:15 a.m.–1:15 a.m., Sundays: 6:15 a.m.–10:15 p.m.
6. It's affordable – Seniors pay half-price, students ride free, and Nashvillians below the poverty line ride free.
7. Better sidewalks – The plan fixes and adds new sidewalks and creates safer intersections.
8. Good for seniors – Same-day AccessRide and first- and last-mile service.
9. Fair for Nashville taxpayers – Nearly half the cost will be paid by tourists and out-of-county commuters.
10. Local routes – Now you won't have to go downtown to transfer.
11. It saves us money – Transit could save the average Nashvillian $6,000 yearly in transportation costs.
12. We can't afford to wait – Waiting for transit will cost us billions.
Is this plan perfect? No, and that's why community input won't stop after May 1. Communities will have a say in what their transit-oriented development districts look like, where the neighborhood transit centers will be located, and more.
After the AMP failed, the opposition groups who said they all wanted a better plan disappeared between then and today, and have only reappeared now that our Metro Council voted to put transit on the ballot. They were disingenuous when they said they wanted to help create a new plan, and that campaign of misleading voters continues today.
The people behind the opposition to this plan today have gone out of their way to hide who they are. What we do know is that the group is getting help from Lee Beaman and the Koch brothers' AFP network – and we know that these people have a long history of opposing workers' and voters' rights, and championing anti-immigration and racist policies that unfairly target minority communities. 
The opposition is refusing to say where their money is coming from, and then turning around and accusing pro-transit groups of being untrustworthy. The voters of Nashville deserve better. 
They deserve transparency and accountability. 
It's up to us as a community and city to unite and do what's best for all of us: create a transit system that serves everyone and leads Middle Tennessee into a new era of connectivity and prosperity. 
To the detractors who continue to say, "'If you build it, they will come' only works in movies," I say this: 
We built a NFL stadium, they came. We saved Bridgestone and the Predators, they came. We built the Music City Center, they came. We built First Tennessee Park, they came. We will build a great transportation system, and they will come.
May 1 is Election Day, and I encourage you to join the thousands of Nashvillians who are voting FOR transit.