By Vivian Shipe
KNOXVILLE, TN — It means creativity in Swahili. For 30 years, Kuumba Fest has been one of the longest running African American festivals in America.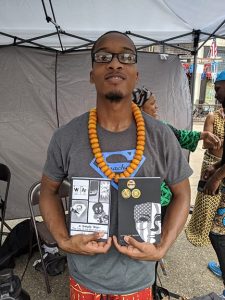 The festival, which spans over a three day period, began in 1989. It was the vision of Nkechi Ajanaku and others to raise awareness and present the beauty , culture and art of the African  and African American community. From this vision was born African American Appalachian Arts Inc.
A family affair held the last weekend in June, the festival draws thousands of people from all over the world and features African drum and dance,  a Junkanu parade, drum circles, free concerts, art,  and even a Kuumba camp for youth who perform what they learn during the festival.
Vendors from around the world and other countries sell merchandise and food and the performances are genuine and geared to creating positive social and community development.
Thirty years old this year; the vision continues. 
 Ms. Ajanaku transitioned in 2017 but her children have taken up the banner and are working hard to see the vision continue.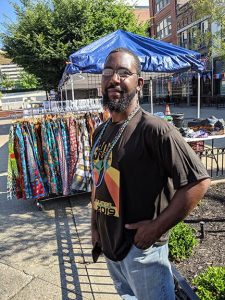 Wisdom, a vendor at the festival shared this:
"I am because we are. It is not about the individual, we are part of something bigger. 
We must take the lessons from the past to move forward. Take the good and apply it to the present to move into the future."
The Ajanaku legacy lives on.