DON'T MISS
NASHVILLE, TN — Joseph Pleasant comes to the Nashville Fire Department after seven years as a reporter and anchor at WKRN. He still remembers...
LIFESTYLE NEWS
Ms. June interviews Pastor Howard Jones who is running for State Senate for District 19. Tune in for his political platform, goals for the...
TECH AND GADGETS
In the eyes of some drivers if you've seen one mid-size sedan, you've seen them all. That's not necessarily true when it comes to...
LATEST REVIEWS
NASHVILLE, TN — The Jefferson Street United Merchants Partnership (J.U.M.P.) celebrates 21 years of community engagement and cooperative economic development at its annual holiday...
PERFORMANCE TRAINING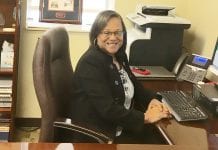 By Tribune Writer Brenda Wynn, has served as the Davidson County Clerk since 2012.  She was first appointed by the Metropolitan Council in August, 2012. ...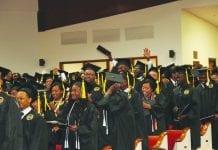 By Peter White NASHVILLE, TN — Minority House Leader Nancy Pelosi (D-CA) and Michael Curb, a record producer and philanthropist, spoke May 1 at the...
Today, April 4, 2018, marks 50 years since the assassination of Dr. Martin Luther King, Jr., a tragedy that reverberated across the globe and...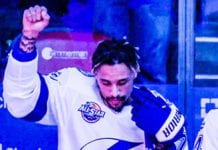 Many observers, including President Donald Trump, assumed that the National Hockey League's demographics would insulate them from the anthem protests that have become the...
NASHVILLE, TN – Community leaders, executives from Nashville's top employers, U.S. Rep. Jim Cooper and State Sen. Steve Dickerson are announcing Project Register, a...
HOLIDAY RECIPES
By Cillea Houghton NASHVILLE, TN — Significant progress has been made in the production of the National Museum of African-American Music (NMAAM) in Nashville. The museum,...