DON'T MISS
There are a number of action films whose opening scenes alone are well worth the price of admission. Taken (2008), District B-13 (2004) Super...
LIFESTYLE NEWS
By Janice Malone NASHVILLE, TN — The book is "Trump, the Blue-Collar President." The author is Anthony "The Mooch" Scaramucci, financier, entrepreneur and political figure....
MEMPHIS, TN — Girl Scouts of the USA (GSUSA) named Trinity Walker a 2018 National Gold Award Girl Scout, the organization's most prestigious honor.  GSUSA...
TECH AND GADGETS
Sandra Lee Weaver talks with historian professor Dr. Lea Williams on the history and importance of Fort Negley.
LATEST REVIEWS
From Staff Reports WASHINGTON, DC –  A  no confidence resolution was filed against President Donald Trump last week by Congressman Steve Cohen and 24 co-sponsors;...
PERFORMANCE TRAINING
NASHVILLE, TN — This spring, Fox 17 News is introducing its first original program political talk show, Politics In Focus. News reporter Harriet Wallace...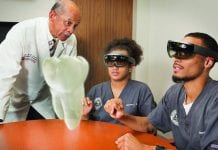 NASHVILLE, TN — Gerald Davis, D.D.S. '11, remembers when the idea came to him. "I looked up one day and said, 'We need to...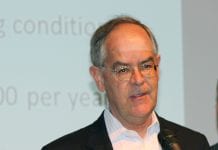 WASHINGTON, DC — Senate leaders should consult experts and hold open hearings on new health care legislation to get bipartisan support in the Senate,...
By Peter White NASHVILLE, TN — Federal aid to Metro Schools may be cut by $7.54 million. Faced with a smaller budget, Dr. Shawn Joseph,...
Vanderbilt University Chancellor Nicholas S. Zeppos recently sat down with Tribune Editorial Director Sandra Long Weaver to discuss the role of the institution in...
HOLIDAY RECIPES
NASHVILLE, TN — The Nashville Chapter of Les Gemmes, Inc. will host it's 11th Annual Literary Luncheon, featuring Dr. Jessie Carney Smith, author of...