Dr. Mitchell Butler, Owner of Integrity Dental Care, Giving Back to the Community for 15 Years
By Ashley Benkarski
NASHVILLE, TN — Integrity Dental Care welcomed unusual clientele for Halloween—Wonder Woman, Batman and Black Panther were among the costumed characters found in the office's hallways for the haunting holiday.
The dental office wanted to provide a safe alternative for trick or treating to families rather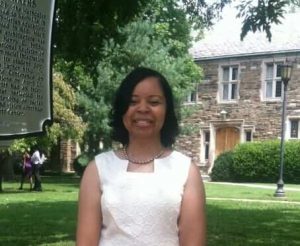 than the children going door-to-door in the cold and rainy weather. Twenty-five kids brightened the halls that gloomy night while staff gave out candy to put in their buckets—another unusual aspect considering the source but welcomed nonetheless. Some children even got their teeth cleaned and received complimentary dental care items. 
The children also competed in a costume contest in which the first, second and third place winners received $15 Chick-Fil-A gift cards. 
In the spirit of giving back to the community, Integrity Dental will be collecting canned goods for Thanksgiving at their office located at 397 Wallace Rd., Suite 314 in Nashville and are also putting together bags of winter necessities such as hand warmers, gloves, hats and chapstick for the homeless population.
You can find more information about Integrity Dental at www.integritydentalcares.com or by calling (615) 445-8700.