By Peter White
NASHVILLE, TN — Frequent travelers who fly in and out of Nashville cannot miss the $1.2 billion facelift the airport is getting. 
One new parking garage is already built. Another one is under construction. A 64,000-square-foot airport administration building will open in the Fall of 2020. A new hotel and a third garage will be finished by 2023.
The remodeled terminal will feel familiar. People depart on the upper level and retrieve their bags on the lower one. But even dragging your suitcase, walking from one end of it to the other will only take a few more minutes than it does now.
"We're adding 500,000 square feet to the terminal," said Tom Jurkovich, VP of Communications and Public Affairs at BNA.  Another 136,000 square feet of the current terminal will be remodeled. Jurkovich said the new terminal will be efficient and walkable but won't inconvenience travelers. Additional security screening lanes will be added.
Whether you're going to Birmingham or Bermuda it will seem like the old terminal just a lot bigger inside. International flights will depart and arrive from the middle of the terminal. There will be two new ticketing wings on either side of the new terminal.
Its walls will be pushed back 165 feet to accommodate more gates, more retail space, more ticketing, and more baggage claim areas. Concourse D with six new gates will extend beyond Concourse C (towards Donelson Pike) and it will be finished in the Summer of 2020. 
Most people think BNA is just the city's airport. Nashville native Karisse Spray never used to think about it much. She went to Hume Fogg High School and entered MTSU thinking she would study criminology and work for the FBI. But she met a guy, changed her major to business, and when she graduated, she married the guy. By then Spray knew she wanted to be the head of human resources someplace but didn't know where.  "I didn't even know that the airport was an opportunity," she said.
Spray landed the top job in Human Resources at BNA about a year ago.
"We're a city within a city," said Spray. She does a lot of outreach with Donzaleigh Powell, Director of Business Diversity Development. Both of them attended Metro public schools and they promote the airport at local schools. They also travel to Memphis, Chattanooga, and Knoxville to make people aware there are good jobs and opportunities at the airport. "It's a good place to work. The pay and the benefits are very generous and we want to make sure to explain that, so people can fully take advantage of what we have to offer," Spray said. She is responsible for all the HR activities from onboarding all the way through separation."I am responsible for development, recruitment selection activities, employee relations, grievances, write-ups, promotions, transfers— any and all things related to employment," she said.
Spray will handle all 47 of the new hires the Airport Authority Board approved last week. The airport is growing. She will soon be hiring a second in command.Spray feels comfortable in meetings with other department heads. There are other women, other black people at the conference table and she said the expectation is that "we need to push that down into the rest of the organization".
Spray has yet to investigate a discrimination complaint at the airport. "I've had to conduct investigations about general employee grievances," she said.
"Things come up and I have to look into them. I speak to the accused, the accuser, witnesses, and try to get a picture of what's happened and then make recommendations," Spray said.
The man in charge of BNA is Doug Kreulen. He's ex-military with commands at Yokota Air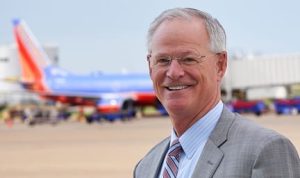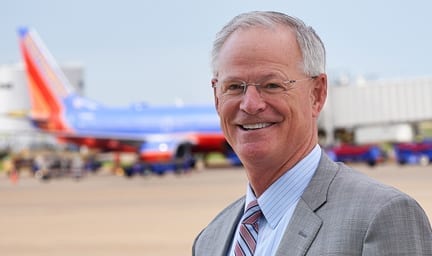 base in Japan and Chief of Staff at the Air Force Academy. He came to Nashville in 2012 after a stint at the Huntsville airport and Director of Ops, Maintenance, and Public Safety.
 "You don't get thing done by barking orders. I'm lucky because I hired a good team and we're still in a big hiring mode to do the right thing," he said.
Spray was one of Kreulen's first hires. He said he and Chief Legal officer Doug Sloan specifically looked for someone with Spray's talent because human resources wasn't focused enough on taking care of BNA employees. The airport has hired 57 new employees in the current fiscal year.
"I was involved with making sure we found the right person for human resources along with Doug because she (Spray) runs our hiring program and she understands what my intent is, is to hire a diverse and inclusive workforce that represents Nashville."
Kreuelen is proud of the team he is building at BNA. Some are longtime employees. Some are new. "I hope none of these people leave but our whole goal is succession planning and professional development," he said.
"I grew up in the Air Force as a pilot. I had 14 different assignments in 27 years and you were always grooming your successor," Kreulen said. When he eventually leaves BNA his biggest accomplishment would be to pick somebody form the staff to replace him.  "I would take that as a compliment," Kreulen said. 
Donzaleigh Powell is BNA's Director of Business Diversity Development. Her job is to find companies and help them win contracts at BNA. Pretty much every part of the airport expansion has MWBE goals: a certain percentage of the overall contract dollars is set aside for minority, women-owned, veteran, and small businesses. Powell is their liaison with the airport.
"Every day is different and so the excitement of that and being able to help these small businesses is what I look forward to," Powell told the Tribune. 
Powell's office is also a certifying agency for SMBEs and she does compliance work to see that they get paid properly and on time. She's been at BNA for 18 months and has a good track record. She likes coming to work in the morning.
"There's a lot going on here and so it's really one of those opportunities where every day is different and so the excitement of that and being able to help these small businesses is what I look forward to."