By Clint Confehr
FRANKLIN, TN — The African-American Heritage Society of Williamson
County starts celebrating Black History Month with its annual Black Tie Affair on
Saturday when it honors a family with deep roots in the county.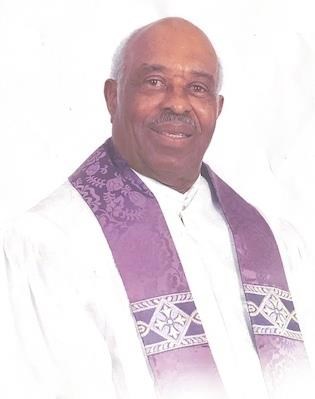 The Hatcher family from the Arno-College Grove area on Owen Hill Road is the
pioneer family being honored at the society's 22nd annual banquet. Pioneer
families are honored after genealogical research verifies ancestors born before
1860.

"This family has many descendants from the formerly enslaved Hatchers," AAHS
President Alma Hatcher said. "They are successful people who've been in the
community for a long time."
The Hatchers have more living relatives compared to other pioneer families,
McLemore said, calling that "amazing" because enslaved families "were separated
and taken to different plantations. This brings people together. Some may not have
realized they were related until this."
For nearly a decade, demand for Black-Tie Gala tickets exceeded capacity in the
Embassy Suites largest ballroom here. Nearly 750 guests are anticipated Feb. 4.
Attendance and event sponsors support the society's McLemore House Museum
and the Merrill-Williams House that's to become a heritage center.
Recognition of the Hatcher family includes the memory of Elder Jasper Garrrett
Hatcher Sr. who pastored several Middle Tennessee churches for 33 years until he
retired at Locust Ridge Primitive Baptist Church in Arrington. He passed at age 91
on Sept. 25, 2020. Last March, Tennessee's Senate named part of State Route 96 in
Williamson County as Jasper G. Hatcher Sr. Memorial Highway. Dedication was
Sept. 3.
"What a great accomplishment and tribute to add to the Hatcher legacy and their
rich history in Williamson County," McLemore told the Tribune. "Elder Hatcher
was well-known and well-loved by all who met him and was a true servant of God
to his church, his family and to his community."
The family matriarch is Annie Marie Hatcher Butler, 94, of Franklin, according to
Thelma Battle, a founder of the AAHS. She's a genealogist and historian for
Blacks here.
"The earliest known white settler with the name Hatcher to Williamson County
was a slave owner, William Hatcher, born in 1793," Battle said. He migrated with
his wife, Lucy Rucker, in 1819 from Bedford County, Va., to the Arno Community
near Franklin. They had 12 children. Their son, John R. Hatcher, named 14 slaves
in his will. They included Elder Hatcher's great grandfather, Ned Hatcher.
In the 1920s, descendants of people enslaved by William Hatcher "paid $25,000
for their land," Battle said. "They had to borrow some of the money, but they paid
it off."
During her research, Battle interviewed Mrs. Butler who spoke of her many
relatives. "Those people were hard-working folks; lived off the land and they
worked together," Battle said, quoting Butler. "She and … Hatcher bought some of
the others out," Battle said. "His family still owns probably 100 acres there."
The public will have an opportunity to meet some Hatcher relatives during a
reception from 2-4 p.m. on Sunday, Feb. 5 in Williamson County's library at 1314
Columbia Ave.
Nissan is the Black Tie Affair's presenting sponsor. Major sponsors are Mars
Petcare, Justice Loves Mercy Fund, Aubrey & Michele Preston, Buerger, Moseley
& Carson, Dorothy Cate & Thomas Frist Foundation, First Horizon, 906 Studio,
Vanderbilt University, Vulcan Materials, Williamson Medical, Crowder Trucking,
Williamson Real Estate, The Church of Jesus Christ of Latter-day Saints, Pinnacle
Bank, RNM Management, Williamson County Republican Party, Battle Ground
Academy, Mary Mills, Carbine & Associates & BrandMETTLE.
Donations to AAHS are tax-deductible at aahswc.org and to African American
Heritage Society, P. O. Box 1053, Franklin, TN 37065.