When the Tennessee Fury take on the Tennessee Rampage this Saturday, the action will be hot and heavy between players and coaches that know about each other. The home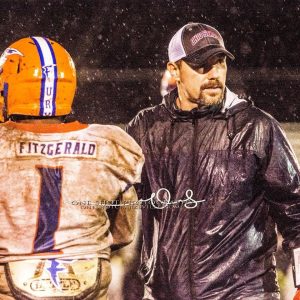 standing Fury also would like for their fans to know about Youth Opportunity Lebanon Academy. The team will be recognizing foster youth in the organization by inviting the ones that has exhibited good behavior as a reward.
"We are blessed to be put in a position to maybe impact the lives of our local youth," said Fury owner/head coach Mark Slager. "A mentor I once had gave me an old quote from Lou Holtz that I live by every day. 'Life is 10% what happens to you and 90% how you respond to it.' Well, we have the ability to help mold that 90% and impact these boys on and off the field."
The game will start at 4pm at DuPont Hadley Middle School 1901 Old Hickory Boulevard in Old Hickory, Tennessee. Both teams play in the Mid-South Football Alliance which makes this a crucial game. A number of the players on both teams participated this spring in the Tennessee Football Alliance. The league is happy that the Fury has taken on this endeavor.
"We believe in helping the youth as much as we can," said TFA Co-Commissioner Ricky Prochaska. "I have a young son and he thinks the world of these players. The youth being around helps our players be on their best behavior. Mark's team is top notch. This is a great venture for them to undertake.