By Peter White
NASHIVLLE, TN — Civilians make up Oakland's police commission and an ex-cop heads the agency that investigates alleged police misconduct. The commission has the power to hire and fire. The Community Police Review Agency (CPRA) investigates complaints separately from the police internal affairs department.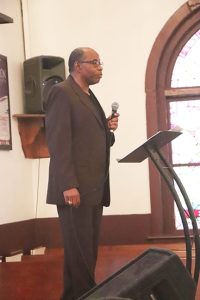 If the two investigations come to different conclusions, each side makes its case in front of three members of the police commission. And what they decide is what happens. A disciplinary action against a police officer can still be appealed to an arbitrator.
Because civilians hold the power, Oakland probably has the strongest police oversight board in the country and Melissa Cherry wants Nashville to emulate it. She said an effective COB must be independent and hire its own staff.
  "To what degree can you work outside the police department? This is our board we should be the ones who control the board. Funding should be independent. It should not be subject to the political will of the police department or the mayor, for that matter," Cherry said.
She was speaking at Mount Zion Baptist Church last week to a couple hundred people who had come to a town hall meeting about the Community Oversight Board (COB) referendum on the November ballot.
The referendum would create a COB with its own budget and staff to conduct investigations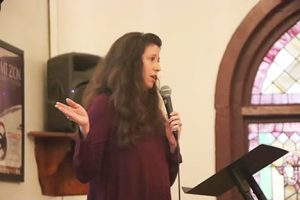 of alleged misconduct as well as policing policies like use of deadly force. "If they continue to see investigations that have the policy that is contributing to that misconduct they can investigate that and give a policy recommendation around it," Cherry said.
In many cities, the mayor, police chief, or city council reviews the COB's findings before the public sees them. Not in Oakland. The commission's findings are not only public but insulated from the city council, the mayor, and the police chief. The commission usually decides when and if a policing policy must be changed. The organizational structure and independent authority is what makes Oakland's community oversight so special. It's been operational for six months and so far it appears to be working well.
"The concept is definitely one where it gives much more power to the community but on the other hand it does impede transparency," said Anthony Finnell, CPRA Executive Director. For example, when investigating he can look at police personnel files but those records are sealed from public view.
Finnell says Oakland is still working some bugs out. "We understand what the intent of the people is and now our job is to carry out the will of the people and make sure it's fair for everyone."
Oakland used to be one of the most violent cities in America. But the last time it ranked in the top 30 cities with the highest murder rates was 2014. A program called Ceasefire has cut the number of handgun deaths in half in two years. 
Oakland used to have one of the most brutal and corrupt police forces in the country, too.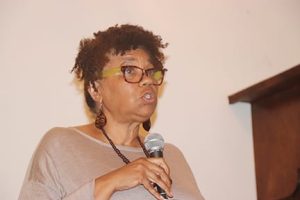 The Riders police scandal in 2000 was a federal criminal case involving four rogue cops who terrorized West Oakland beating suspects, kidnapping, planting drugs, falsely arresting suspects, and filing false police reports. They were charged but never convicted. 
Oakland paid 100 plaintiffs almost $11 million dollars to settle the class-action Riders lawsuit and the Oakland Police Department (OPD) has been under federal oversight since 2012. More lawsuits stemming from police misconduct during the Occupy Oakland protests in 2011 resulted in million-dollar payouts to victims and forced the city to reassess police procedures. 
Since 1990 Oakland has spent $76 million to settle 417 lawsuits alleging police misconduct. Because Oakland is self-insured, those millions came right out of the city's operating budget and did not go into the school budget, healthcare, housing, and parks.
Something had to be done but it wasn't until yet another police scandal—this one involving the underage daughter of a dispatcher having sex with police officers—galvanized the political will of the city council and the mayor to create the seven-member Police Commission and a Community Police Review Agency which is the investigative arm Finnell heads.
Why Nashville Needs a COB
Impetus for a COB in Nashville began after the Driving While Black report was released in October 2016. Peter Vielehr, a researcher at Vanderbilt University, crunched the numbers and found MNPD stopped and searched black males four times more often than white males. 
The report also found MNPD makes eight times more traffic stops than the national average and four times more than other comparable mid-size cities. While blacks make up 26 percent of Nashville residents they were 37 percent of traffic stops.
Community Oversight Now organizer Jackie Sims said the killing of Jocques Clemmons in February 2017 was the catalyst for organizing a Citizen Oversight Board (COB).  In the Summer of 2017 the U.S. Department of Justice (DOJ) recommended a COB for Nashville and the city council passed a bill to create one in November 2017 but it failed a second reading.
"Then we knew we had to take the fight for an oversight board before the people, take it to you," said Sims. She said about ten volunteers started gathering signatures but everything changed when Daniel Hambrick was shot dead in July 2018.
"Everything shifted then," Sims said. "The NAACP and other community organizations increased calls for a COB. The community showed up in full force. We had so many people coming in and asking to help secure signatures on petitions we could hardly keep up with it." More than 8,000 signatures were eventually collected and submitted to put a referendum for a COB on the November ballot.
"This is a righteous battle, Nashville. This is ours to win for the people," Sims said.
"There is no realistic avenue where people can actually bring allegations of misconduct. The only real avenue that we have now is the court system. A lot of people can't do that. They don't have the money," said Arnold Hayes.
Hayes noted the city recently settled a case against MNPD for $130,000. "To avoid these lawsuits we need a place to be heard," he said.