By Logan Langlois
NASHVILLE, TN — Nashville Comic Con made a splash on its first day with anime lovers, comic heads, and fantasy enjoyers alike. The convention touted quite an impressive booking this year, showcasing many powerhouse names such as Jonathan Glapion, Johnny Yong Bosch, Steve Downes, Grey Delisle, Chuck Norris, Will Friedle, and many more. The convention also featured autograph booths for each one of its invited guests so they could meet and have their pictures taken with fans. Attendees even got to see some of their favorite celebrities speak on the convention's main stage, as well as line up and ask questions about the celebrities' personal and professional experiences.
Those who cherish the comics, anime, and video games featured in this year's Nashville Comic Con were often dressed in their own intricately designed and painstakingly home-crafted costumes, some of whom have enough of a local following to have earned both advertising and a booth from the Nashville Comic Con's official social media pages in promotion for the convention. Attendees dressed as some of their favorite characters also often recognized each other while walking the convention, often from other events.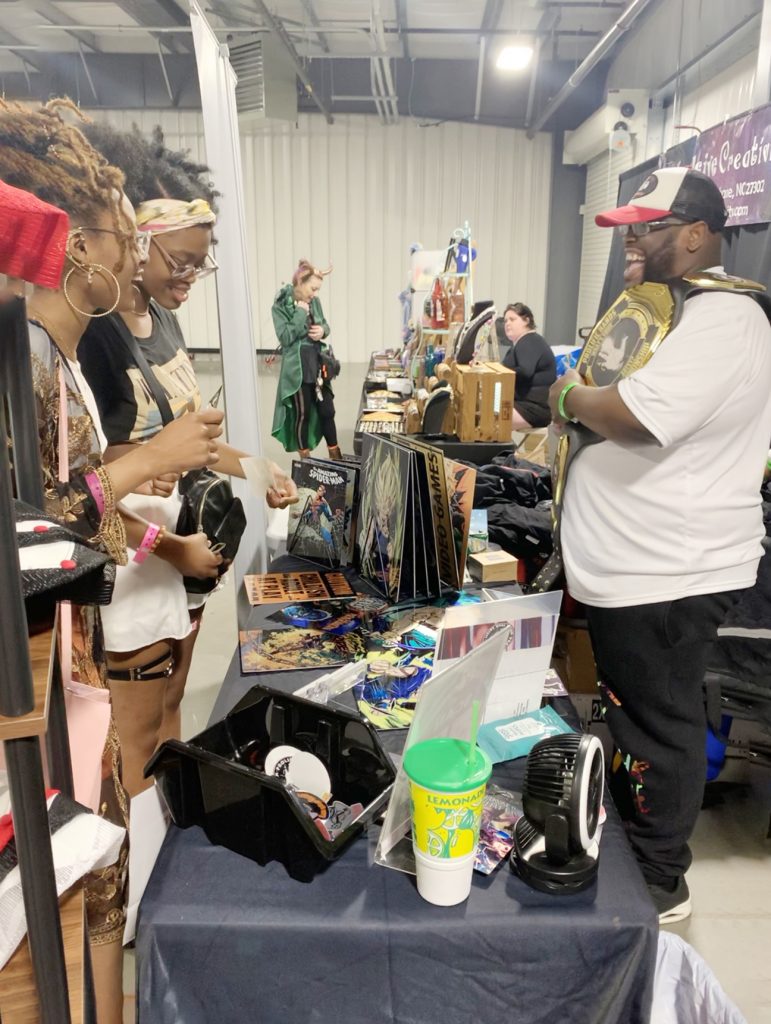 Vendors also couldn't help but appreciate the dedication of the cosplayers around them, with Ramona Amos of Chocolate Moonshine Nashville commenting that she enjoyed seeing two different renditions of Spider-Man right after another at once, much to her entertainment. Her husband and business partner, Quentin, was especially excited to see several characters he had been following closely in his free time.
"I've been into Demon Slayer a lot, so definitely seeing a lot of characters from that … that's kind of an opening discussion with the customers, and [I] start asking them like, 'Hey have you been up to date on season three?'"
Vendors featured in this year's comic con offered many different items and services for sale, such as artwork inspired by iconic superheroes as well as villains, independently owned, written, and published comic ventures, custom 3D printed fictional weapons, and other unique products and services. One such vendor was Anthony Jackson of Prolific Hands, an independent custom apparel company that also supplies its own merchandise for its gamer brand Gamer Over and anime brand Sub VS Dub. After being blown away by his company's exposure at the Memphis comic con, he signed up for a slot to vend immediately after finding out Nashville had a convention planned.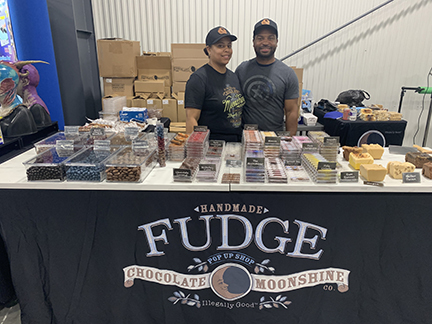 "When I first started doing vending events, I was outside doing art crawls and things like that, and craft pop-up shops," he said off to the side of the booth while one of the booth workers helping him sell merchandise handled a transaction with a couple of fans. Jackson went on to say that both applying for and working the expo has been an easy process, reporting that he received communication regarding his questions and concerns from convention staff.
"I got to the comic cons and anime expos, and I found out people loved [my stuff]! So, I was like 'This is where I need to be. I don't need to be anyplace else…' This is where I need to be. We do really well."
The first day of the convention concluded with the attendees participating in a group costume contest. Each contestant is announced by the host of the contest to the routine, yet always enthusiastic, applause of the rest of the crowd. The Nashville Comic Con is available to follow on Twitter, Facebook, and Instagram as well as on their website www.nashvillecomicon.com.