By Clint Confehr
FRANKLIN, TN — Courage, faith, commitment, survival and success despite adversity will be celebrated during the 16th annual Black Tie Affair here in Cool Springs' Embassy Suites Hotel Convention Center.
Members and friends of the African American Heritage Society of Williamson County gather at 6 p.m., Saturday, Feb. 4, in anticipation of another grand awards ceremony, sumptuous dinner and famous entertainers.
It's usually a sell-out event.
Born in Brentwood, but known for persistent public service as Tennessee's first black female senator, Thelma Harper of Nashville is honorary chair of the affair with cousin, mistress of ceremonies, Franklin native Connie Kinnard, Miami's Convention and Visitor's Bureau multicultural tourism and development vice president, immediate past senior vice president of Multicultural Tourism at Nashville's Convention and Visitors Center.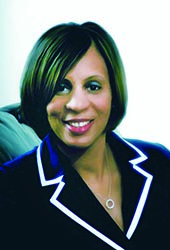 Usually, AAHS doesn't disclose its honorees, but Tennessee Tribune publisher Rosetta Miller Perry is receiving AAHSWC's Communication Award. "It's a good time to show our appreciation for her consistent support," AAHSWC President Alma McLemore said, noting Oct. 13 was the Tribune's 25th anniversary.
African Americans' perseverance in turbulent times is also revealed by research reported at the banquet about Williamson County pioneer family roots traced from county records to the 1850s or earlier; a daunting task. The Census Bureau didn't count blacks until 1870. Now, researchers remember Lucretia Holt, a slave of the Thomas Holt family in Brentwood. Her descendants live here.
"Look at Williamson County today. Lucretia's story isn't represented until we tell it. Born into slavery, she lived through turbulent times. Her children perceived. She'd be proud of them. We should be proud to know them," AAHSWC researcher Tina Jones says of what she and banquet Table Host Chair Paulette Johnson found as history committee co-chairs.
Descendants of the 1,200-acre Holt plantation owners recently sold the land for subdivision development, Jones said. Slave quarters are gone. The main house, Wildwood, remains on the National Register of Historic Places. The banquet's program provides greater detail. Tickets are $600 per table; $60 per person. Call Johnson at (615) 243-7751 before Jan. 27. The event helps support the Heritage Society's Harvey McLemore House Museum, also on the Register.
The Fairfield Four a cappella gospel singers perform Feb. 4. The three-time Grammy-Award winners — recently for "Still Rockin' My Soul" — have two Lifetime Achievement awards, and they're in "O Brother, Where Art Thou?"
Dance music by Julius Fisher and the Genius Band continues until 11 p.m. Festivities begin at 7 p.m.
Awards are presented to leaders in education, business, civic life, religion, AAHS volunteer work, organization, preservation and community support. This year's sponsors are Williamson Medical Center, Williamson Real Estate, Pro Health, 1st Farmers Bank, Roderick and Kay Heller, Franklin/Brentwood Home Page, Southern Exposure, Tennessean, The Tribune, Your Williamson, WAKM and Williamson Herald.