By Logan Langlois
NASHVILLE, TN — It was 50 years ago on August 11, 1973 when young Jamaican-born New Yorker DJ Kool Herc was throwing a house party in the South Bronx. It was his sister's graduation party, and in providing music for the event, Herc began playing on a pair of turntables. As the party flooded with people around him, Herc would isolate and repeat musical breaks, as well as provide spoken word over the tracks. The party was when Hip-Hop would be formally established and laid the bones for what the genre would be during its early days— a community-built, expressive, creative artform that at the time could only be enjoyed live and in person.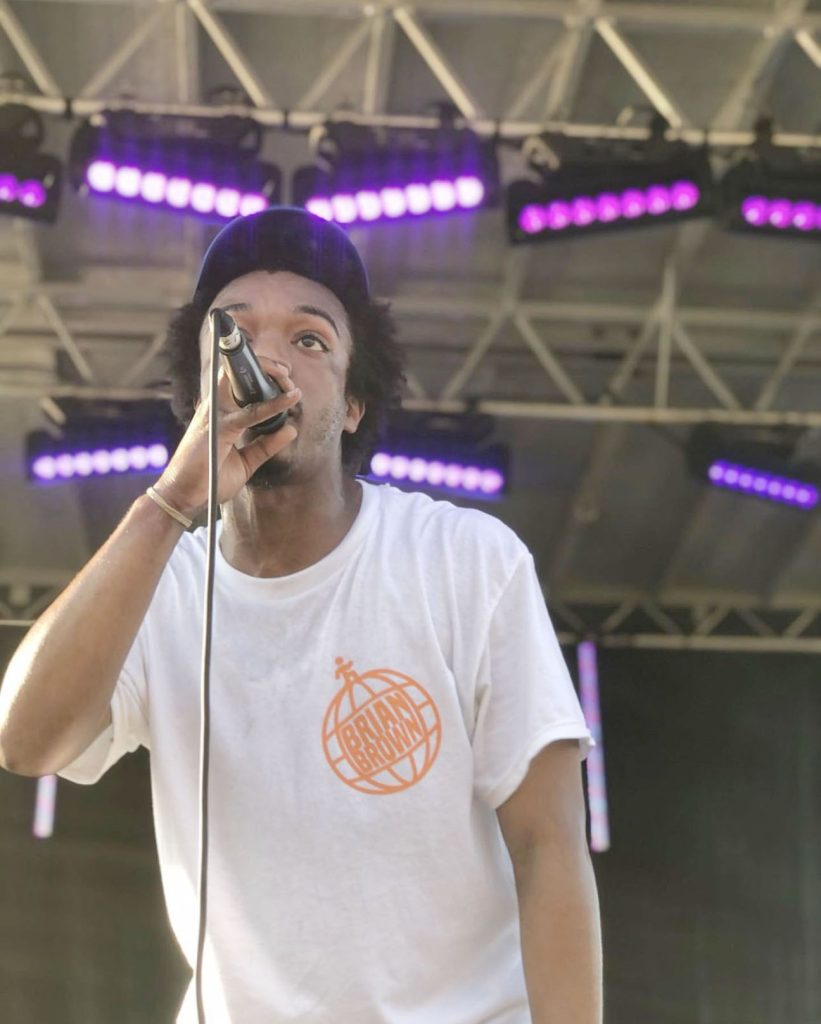 At Hip-Hop's birth, it was a collaboration of several different intersecting groups including Black, Latinx, and Caribbean American youth who would gather around New York block parties and community gatherings. The early days of the genre saw a greater crowd focus on the DJ rather than the rapper, with some of the more prominent DJs laying the foundation of Hip Hop being DJ Kool Herc, Grand Wizzard Theodore, Grandmaster Flash, and Afrika Bambaataa. The revolutionary sound these DJs introduced to New York crowds for the first time includes hip-hop staples such as longer percussive "breakbeats" simplified as "the breaks" which lead to those who expressed their legendary dancing to these breaks being labeled as "breakdancers." DJs also experimented with turntable techniques, scratching, freestyling instrumentals, and vocals rooted in Jamaican "toasting," though the style of spoken word that would eventually be labeled as "rapping" can be traced to examples as early as Noah by The Jubalaires, a Black American gospel group active between in the mid-late 1930's till 1950.
It wouldn't be until the release of the Sugar Hill Gang's self-titled album which included the single Rapper's Delight through Sugar Hill Records on September 16, 1979, that the genre would gain widespread recognition. It was a record that almost didn't happen and wouldn't exist without the tireless efforts of Sugar Hill Records founder/CEO Sylvia Robinson, who set out to record a hip-hop song after she saw someone rap on a beat at her niece's birthday party. She would assemble The Sugar Hill Gang through her label after finding that most pre-established professional MCs at the time only had an interest in performing live, not putting any of their music on vinyl.
The 1980s would see Hip-Hop in its full swing, with artists experimenting with drum kits and 808s, as well as their sampling becoming increasingly more purposeful and complicated. Attention increasingly shifted from the DJs to the rappers, as their lyrics began dripping with social commentary and their rhyme schemes became more intricate with how they flowed on the beat. 1984 would be a highlight year bringing much of what is now referred to as "new school hip-hop," which shifted away from focusing on the funk influences defining "old school hip-hop." Releases in 1984 that are considered introductions of the new school hip-hop include Run-DMC's self-titled album including "Sucker MC's", Def Jam's first single: LL Kool J's "I Need a Beat", Hip-Hop's first platinum record Escape by Whodini, and rap's first ever feud on wax: the "Roxanne" Wars.
Previously unimaginable mainstream success would come to Hip-Hop during what is now labeled the genre's "Golden Era," with artists including Public Enemy, A Tribe Called Quest, The Pharcyde, Wu-Tang Clan, and Nas whose lyrics were ripe with socially conscious protest, vivid storytelling, and aggressive vocal delivery. Within the golden era, Hip-Hop also saw the rise of the subgenre "Gangsta Rap" which told the stories of crime, violence, trauma, and poverty faced by inner-city youth through artists such as Snoop Dogg, NWA, Ice-T, and Schoolly D. A landmark moment for golden era hip-hop was when in 1996, the Grammys added the new Best Rap Album category, which was awarded for the first time in history to Naughty by Nature for their third studio album Poverty's Paradise.
In 2017, Hip-Hop and R&B surpassed Rock and Roll as the biggest music genre in the United States. Rap would also see multitudes of additional subgenres which allowed artists to explore more alternative forms of Hip-Hop rooted storytelling with artists including MF DOOM, Kool Kieth (and his numerous aliases such as Dr. Octagon and Dr. Dooom), Earl Sweatshirt, Run the Jewels, billy woods, Del The Funky Homosapien, and Tyler the Creator. Current rappers based in Nashville who are currently releasing music as well as playing live shows include Brian Brown, Kandi Lake, EJ THE MAKER, and Slxwgxd.