RECENT ARTICLES
2nd CHANCES is excited to announce their upcoming annual Black History Celebration event. This year's honorees are Mr. & Mrs. Bobbie Hill. The event will...
LIFESTYLE
By Reginald Stuart WASHINGTON, DC — The future of most of the nation's Historically Black Colleges and Universities (HBCUs), most of them heavily dependent upon...
By Peter White NASHVILLE, TN – Neil Gorsuch will go to Capitol Hill next month where Senate Democrats lack the votes to block his confirmation...
ENTERTAINMENT
By Lavenia Chappel Nashville,TN—Alana Raybon, school teacher and co-author of the book Undivided, raves about the Nashville Storytellers Project sponsored by The Tennessean. The Tennessean...
HEALTH & FITNESS
Parents often wonder when should take my child to the dentist.  Should you wait until all the teeth have come in, or wait until...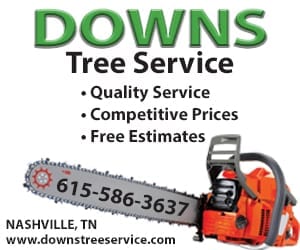 <