MOST POPULAR
Sean Allen, the Debate and Speech coach at Tennessee State University, is this week's guest on Take 10 with The Tennessee Tribune. During the Fall...

LIFESTYLE
NASHVILLE, TN — Mrs. Violet May Nicholas, 66-year resident of Nashville, celebrated her 105th birthday with family and friends at home on Wednesday, January...
By Peter White NASHVILLE, TN — A former city councilman and a black businessman met with Mayor Megan Barry recently to discuss what everybody knows...
ENTERTAINMENT
January 18 In commemoration of Dr. Martin Luther King's birthday, Belmont University will have a series of events during the month of January. One will...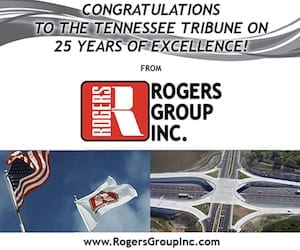 HEALTH & FITNESS
NASHVILLE, Tenn.—Tennessee voters visited Senator Bob Corker's Nashville office Tuesday to demand that he vote against any repeal of the Affordable Care Act without...